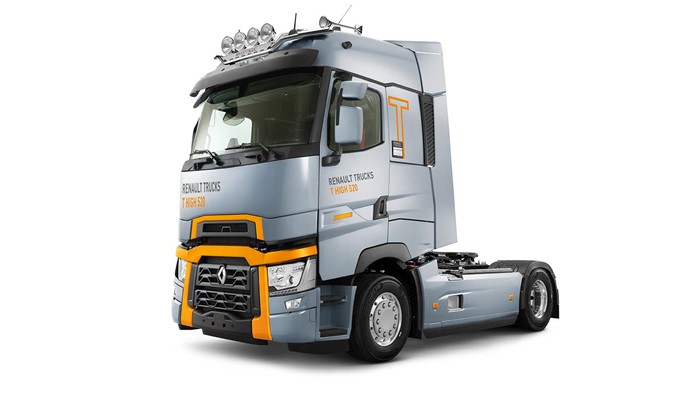 ---
Renault Trucks recently launched the 2019 iterations of its T truck range. While the new trucks don't represent a dramatic change, Renault points out that their DTI 11 and DT 13 Euro 6 Step D engines are ready to meet the new emissions standards that will go into effect in September 2019. To meet those regulations, both engines feature a new post treatment system with AdBlue quality sensor. The DTI 11 produces up to 460 horsepower and 2,200 newton-metres of torque, and the DT13 offers up to 520 horsepower and 2,550 newton-metres of torque. Coupled with the addition of adaptive Eco Cruise Control and other features, Renault says you can expect to reduce fuel consumption and carbon dioxide emissions by 3 percent.

Updated Optivision System
Renault's updated T models will also take advantage of the new-generation Optivision system, which is "a predictive speed regulator" that "uses road topography to optimise gear changes," the company says. Instead of relying on GPS service that can be lost in particularly remote areas or when driving through tunnels, topographical data is stored in the vehicle. Renault also updated the system with even more accurate route information to make it easier to plan for an upcoming trip.

Interior & Exterior Upgrades
The 2019 Renault T trucks feature several interior upgrades, including black leather seats with grey headliners and a carbon finish inside the doors and on the dashboard. The company also added customisable wing mirrors and radiator grille in your choice of either anodised orange or glossy black. The new ID plate is also easier to read and features information about the vehicle, including the model name, power level, and engine type.

You'll find a big selection of quality used Renault trucks for sale every day on this site.