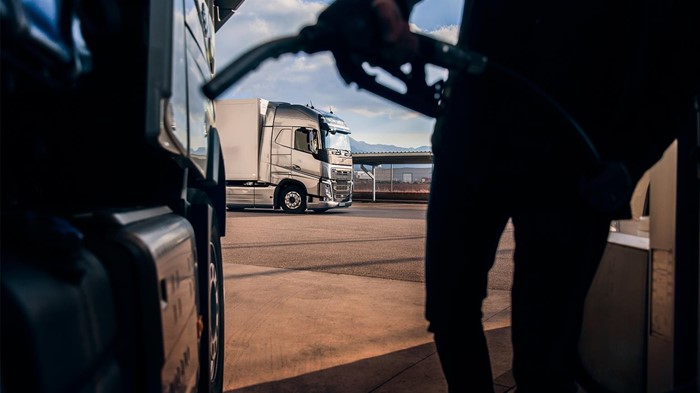 ---
Volvo recently announced a new I-Save option for its FH models with D13TC Turbo-compound Euro VI Step D engines. This new package, which is available now, builds on other fuel efficiency options found on Volvo FH trucks by adding single-reduction rear axles with faster ratios and other features to cut fuel costs by as much as 7%.
"We have tailored every aspect of I-Save to suit long-haul operators, especially those that typically drive more than 160,000 kilometers per year," says Mats Franzén, powertrain strategy director at Volvo Trucks. "The longer they drive, the more they can potentially save. It is a powerful engine which delivers a highly fuel-efficient and smooth driving experience."
---
Complementary Features
Volvo says the D13TC, which is available in 460-horsepower (343-kilowatt) or 500-horsepower (373-kilowatt) configurations, is "at the core of the Volvo FH with I-Save" and is its "most fuel-efficient long-haul engine to date." It joins an extensive lineup of components and features designed to improve fuel efficiency, including the Long Haul Fuel Package, which consists of long-haul software for the I-Shift transmission, updated I-See predictive cruise control, I-Cruise with I-Roll, engine idle shutdown, a power steering pump with variable displacement, and more.
---
In It For The Long Haul
If you are in search of a quality used vehicle ready for long-haul operations, you will find a large selection of nearly new Volvo trucks for sale on TruckLocator, including scores of FH models.