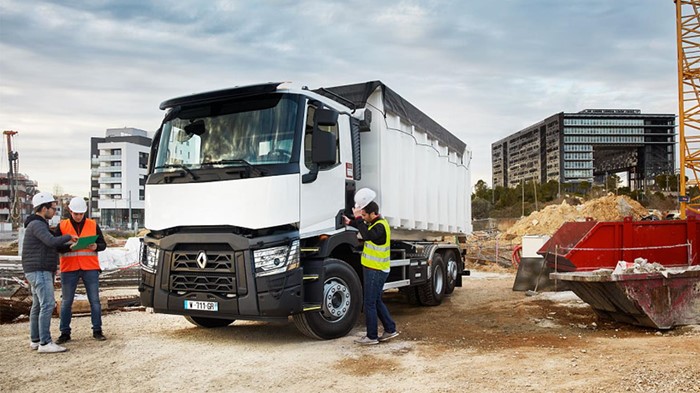 ---
Renault Trucks C and K models are now available with several new features designed to encourage safer driving in urban areas and on construction sites. Renault vehicles already have a wide range of safety systems, including an automated emergency braking system, adaptive cruise control, lane departure warning, electronic stability control, forward collision warning, and an electronic parking brake. The new features add to that list audio and visual feedback designed to protect drivers and pedestrians alike.
---
Better Visibility, Increased Awareness
Some of the most beneficial additions made to the Renault C and K ranges for drivers are a passenger-side vision door, cameras with feeds that are viewable on the Roadpad+ screen, and a detection system that gives the operator in-cab visual and audio alerts. For those outside the truck, an external speaker and two visual indicators warn users when the vehicle reverses, when the operator uses attached equipment, and "when the vehicle is about to manoeuvre on the opposite side to the driver," Renault says. Another standout feature is the emergency park brake, which automatically engages to prevent accidental movement.
---
Find Your Next Vehicle
If you're in the market for vehicles that are well-suited to operating in urban environments, you'll find a large selection of used Renault trucks for sale every day on TruckLocator.