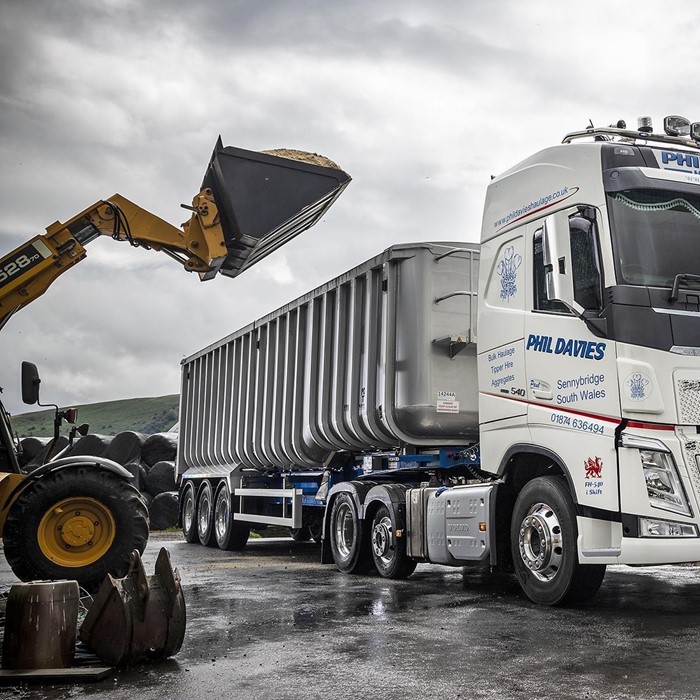 ---
Brecon-based Phil Davies Haulage has acquired its first Volvo FH Lite 6x2 tractor unit.
The truck, supplied by Darren Padfield, Transport Solutions Executive at Wales and West Truck and Bus, is powered by a 540hp engine and the powertrain assembly includes a 2.64:1 rear axle ratio to suit local operating conditions.
It will be used on long distance bulk tipper work and its driver will usually be away for four nights per week.
Phil Davies Haulage also opted for a three-year Volvo Service Contract that includes six-weekly safety inspections.
Managing Director, Phil Davies said: "Another attraction is the Volvo Engine Brake (VEB) which works well and does exactly what is required to save brake wear.
"This component is vital and crucially comes with no added weight, when compared to retarders that are optional extras on other truck makes.
"Darren has an in-depth knowledge of his products and he always does a very good job for us when discussing and selecting from the range of options available.
"The Globetrotter Cab is ideal for those schedules, providing a comfortable environment for the driver with little impact on the vehicle's unladen weight."