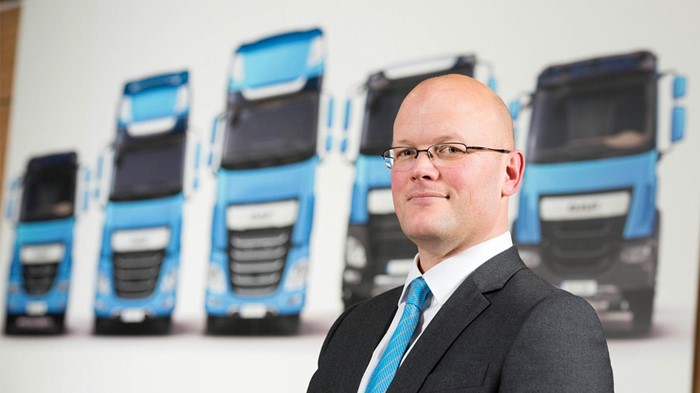 ---
In 2019, DAF Trucks achieved its largest ever market share in the United Kingdom by grabbing 30.5% of the market for vehicles with GVWs (gross vehicle weights) greater than 6 tonnes. That figure bested the company's 27.2% market share in 2018 as well as its 30.1% share in 2016. There were 14,814 DAF truck registrations last year, which was the highest since 1988 when there were more than 15,000 registrations.
Higher Demand
DAF estimates that there were roughly 48,500 total registrations in 2019 across all manufacturers, which it says "would be the third-highest over the previous 10 years." In 2019 alone, Lancashire-based Leyland Trucks manufactured 19,500 DAF trucks, more than 12,500 of which went to the UK and 7,100 of which went to 51 other countries around the world. DAF believes this higher demand was generated by concerns about tariffs related to Brexit and companies preparing for upcoming emissions and clean air regulations in London and throughout the UK by purchasing Euro 6 models, among other factors.
"Our all-time-high market share in 2019, marking 25 uninterrupted years of market leadership in the UK, is testament to one thing," says Laurence Drake, managing director for DAF in the UK, "our customers, and their continued support and the confidence they place in the DAF brand. And I promise this, we will continue to respond and adapt to customers' needs to bring unrivalled products and services for the next 25 years."
Find Your Next Vehicle
You will find well over a thousand used DAF trucks, including a large selection of CF, LF, and XF models, for sale on TruckLocator.