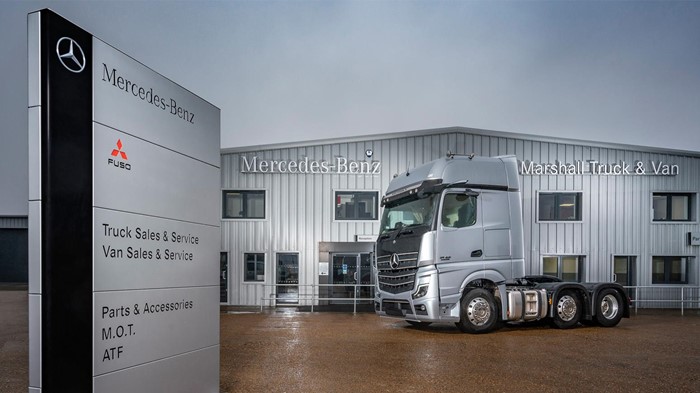 ---
Big things are happening for Marshall Truck & Van, a Mercedes-Benz dealer with locations in Fareham, Andover, and Poole, as it not only named Wayne Edwards its new head of business, but also recently opened up a new dealership on the Nursling Industrial Estate in Southampton. The roughly £4 million facility sits on two acres and features a large workshop, a two-story parts department, and ample space for customers to bring in Mercedes-Benz and Mitsubishi FUSO trucks and vans for service. Marshall Truck & Van will also offer 24/7/365 emergency roadside assistance with the help of two service vans.
New Head Of Business
Wayne Edwards has more than 40 years of experience in the industry. He started out as an apprentice truck technician before transitioning to senior management and eventually landing where he is today. Most of his experience is with Dutch and French brands and this will be his first time representing the Mercedes-Benz marque in any capacity.
"This an opportunity I'm relishing. Until now, Mercedes-Benz has been a competitor, and a formidable one at that. It's an aspirational brand with which I'm very proud, finally, to be associated," says Edwards. "The Mercedes-Benz and FUSO ranges include some of the most technically advanced commercial vehicles on the road, while recent investments at Nursling and elsewhere within our branch network mean we currently have workshop capacity, which is rare within the sector. Given my track record in this business, I don't have anything to prove to myself or anyone else for that matter. Much of my job satisfaction, therefore, will come from developing our people, helping them to grow and fulfil their potential.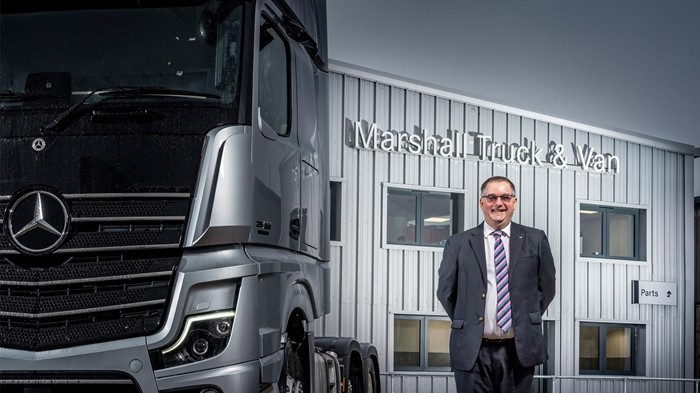 ---


Find Your Next Vehicle
TruckLocator offers a large selection of used trucks and vans from Mercedes-Benz, Mitsubishi FUSO, and a wide range of other prominent brands.