---
Renault Trucks recently launched the T 01 Racing tractor unit, a reconditioned used truck with a racing car-inspired design from Halle du Design and a 13-litre, 480-horsepower (358-kilowatt) Euro 6 engine. Renault refurbished the T 01 Racing at its Used Truck Factory in Bourg-en-Bresse using certified original parts and "applies the same processes as for a new vehicle," the company explains. For added peace of mind, this used vehicle has low mileage and is covered by a 12-month/120,000-kilometre manufacturer's warranty.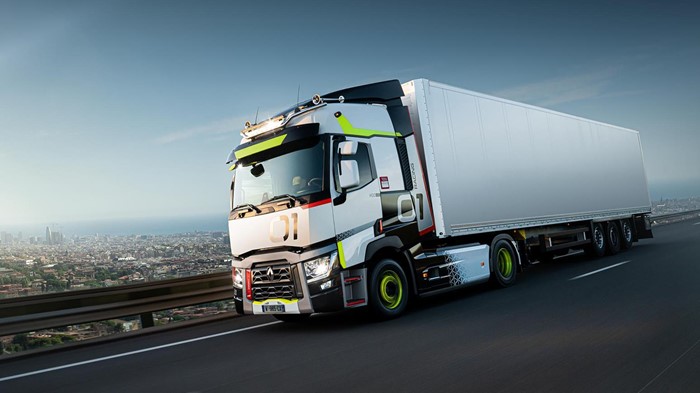 ---
Stylish Inside & Out
The exterior of the T 01 Racing features a black, red, and yellow design on a white background. Other accents include red paint on the headlight reflectors, reflective stickers, and "paintwork on the sun visor, hub caps, radiator grille, and rearview mirrors," Renault adds. Interior features include red and yellow paint on the entry bars, an anthracite grey colour scheme throughout, and red handles on the glove compartment. Renault also offers LED Lighting, carbon components, horns, and other paint colours as options for the T 01 Racing.
Find Your Next Vehicle
You will find hundreds of used Renault trucks, including a number of Range T models, for sale every day on TruckLocator.