---
DMC Trailers, a trailer hire and rental specialist based in Scunthorpe, recently purchased 20 Schmitz Cargobull trailers with Carrier Transicold refrigeration units and Dynamic Ramp Protection, a feature that protects the trailer when backing up to a ramp for loading or unloading. DMC currently has a fleet of 1,000 trailers from various brands available for contract hire or rent.
"Investing in Schmitz Cargobull trailers makes good business sense. We offer our customers the best in quality and service, and the fact they will need less maintenance means less downtime and costs for all involved," says Zak Burton, sales and account manager at DMC Trailers. "For us, we know the total cost of ownership will be low, so they represent great value for money which we can pass on to our customers."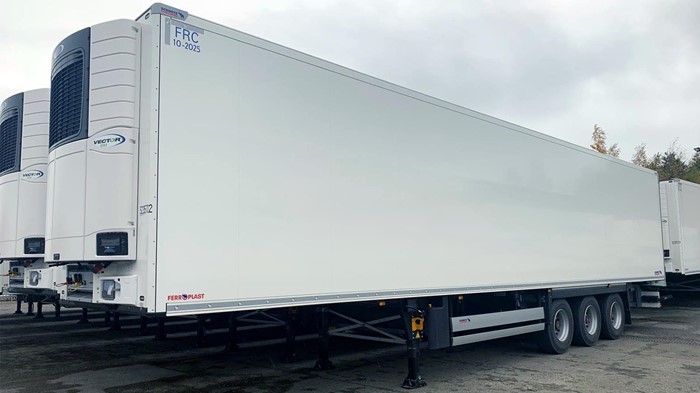 ---


Temperature-Controlled
Schmitz Cargobull's lineup of temperature-controlled trailers includes COOL variants of its A.KO, M.KO, S.KO, W.KO, and Z.KO box semi-trailers and truck bodies as well as S.KO COOL SMART and S.KO CITY models. The S.KO COOL SMART stands out because in addition to FERROPLAST thermal technology, a modular design that supports a wide range of applications, and a multi-functional floor, this trailer also features integrated telematics. The TrailerConnect system allows fleet managers to monitor every aspect of the trailer, including brakes, tyres, the refrigeration unit, and much more.
Find Your Next Trailer
Truck Locator has a big selection of new and used semi-trailers for sale, including box trailers, refrigerated trailers, and much more. You'll also find a number of Schmitz Cargobull units for sale.