---
GLW Feeds, a livestock feed supplier based in Loughborough, recently purchased three new Volvo FH rigid trucks from Volvo Truck and Bus Centre Bardon. The 8x4 tridems feature sleeper cabs, D13K engines that produce 420 horsepower (313 kilowatts) and 2,100 newton-metres of torque, 9-tonne front axles, hydraulically steered tag axles, rear air suspensions, and Muldoon Transport Systems bodywork, all on a 3,900-millimetre wheelbase. The specialty feed manufacturer also added two FH 6x2 tractor units to its fleet in early 2020.
GLW chose opted to include Volvo Dynafleet support in the most recent order, supporting all three FHs with telematics and fleet management. With Dynafleet, the company can track the location of its vehicles and access driver behaviour information to ensure they are operating the trucks as efficiently as possible. The trucks are also covered by four-year Volvo Silver Contracts.
Versatile, Robust & Efficient
"We work our fleet hard, delivering up to 1,000 tonnes of animal feed every day to farms across the UK. They can often be in hard-to-reach locations, requiring access down narrow lanes and over uneven ground, so we need trucks that are versatile and robust. We always look at what's new on the market, but Volvo won our business once again because of the high spec of its trucks and proven track record for reliability," says Neale Jones, transport manager for GLW Feeds. "Fuel consumption is another major consideration for us, so a lot of effort goes into ensuring we specify vehicles that are going to be as efficient as possible for our operation."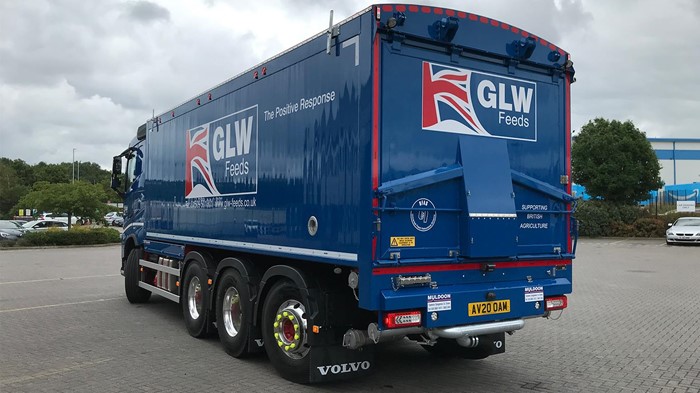 ---


More Volvo FH Details
Volvo designs the FH series for minimum air resistance and maximum uptime. The truck comes with your choice of five sleeper cab configurations ranging from a flat top to high-roof Globetrotter variants. Engine options include six-cylinder diesels ranging from 420 to 540 hp (313 to 403 kW) and 2,100 to 2,800 N-m of torque. The truck comes in axle configurations ranging from 4x2 all the way up to 10x4.
You will find hundreds of new and used Volvo trucks for sale on Truck Locator, including a large selection of FHs.