---
Matthew Kibble Transport of East Lancashire recently acquired 10 new EN-XL rated SDC Curtainsiders to join its general haulage and Pallet-Track operations comprised of curtainsider, double-deck, box van, flatbed, low loader, and rigid trailers. The trailers will be used for overnight palletised freight and specialist delivery services for multi-drop and oversized goods. Matthew Kibble Transport started in 1999 and now operates from a 4-acre site in Nelson, East Lancashire, and has become one of the best-known names on the UK transport network.
About The SDC Curtainsiders
The new trailers are built to EN 12642 XL safety standards and are fitted with a tuck away tail-lift to accommodate deliveries at locations without a forklift. The 11 models of SDC curtainsiders come in a variety of configurations, including double-deck and extra-length models, a coilwell trailer with optional sliding roof and body systems, and more. Other key features include BPW Eco-Plus axles, Haldex Gen3 braking with roll stability, full LED lighting, and a tracking system for vehicle optimisation.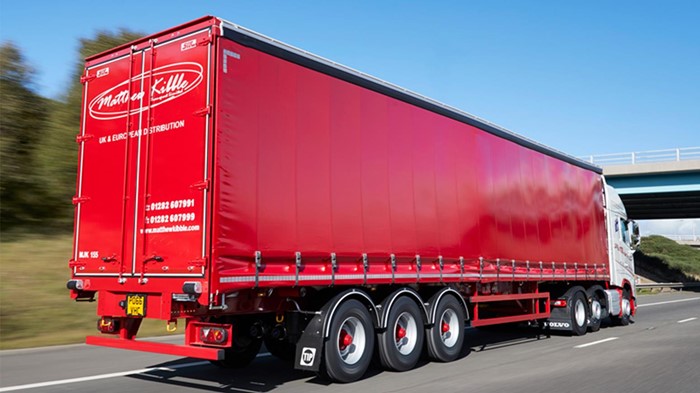 ---
"I am very pleased to welcome our latest batch of new SDC Curtainsiders in response to increasing demand for our transport services," says Chairman Matthew Kibble. "We have been working with SDC since 2003 and in that time, they have been a very reliable partner, the trailers are built to a very high standard with close attention to detail and they have served our business operations very well. Through ongoing investment in our state-of-the-art fleet, our people, information technology, and materials handling equipment, Matthew Kibble Transport offers a fully structured service that is second to none, and our goal is to continue to advance and improve our customer offering."
Find SDC Trailers
You will find a big selection of new and used SDC trailers, including a number of curtainside semi-trailers, for sale every day on Truck Locator.