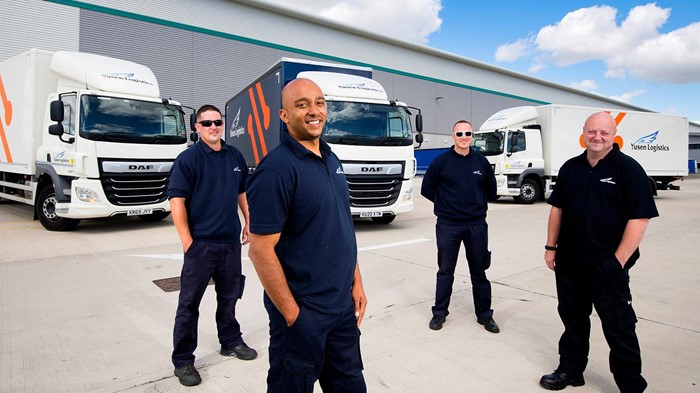 ---
Yusen Logistics (UK), a transportation, warehousing, and distribution company with 20 locations across the UK, recently added 30 new DAF CF 260 FA trucks to its 350-vehicle fleet. Of the new 18-tonne rigids, 21 have BWS box bodies whilst the other nine have BWS curtainside bodies with Dhollandia tuck away tail lifts. Yusen Logistics chose the CF platform for its fuel efficiency and other factors after an "extensive product evaluation," according to DAF. They will cover around 75,000 miles (120,700 kilometres) per year while transporting consumer goods between various distribution centres and retail stores.
"A Solid Investment"
"The overall DAF package represents a solid investment for us," says Yusen Head of Fleet, Facilities & Procurement Robin Tate. "There were a number of key features in the deal that we required and DAF, again, has managed to deliver on all key operational parameters. Good fuel economy, reliability, and first-rate dealer support are key attributes, of course," he says, "but our drivers are instrumental in the acquisition process, and they invariably prefer DAF for all-round comfort and driveability."
More DAF CF Details
The DAF CF is available with PACCAR PX-7, MX-11, or MX-13 engines with power ratings ranging from 234 and 530 horsepower (174 and 395 kilowatts) and from 900 to 2,600 newton-metres of torque. Transmission options include 12- or 16-speed TraXon automated gearboxes. The CF is designed for local, regional, national, and international distribution, making it ideal for Yusen Logistics' operations in the UK.
Find The Right DAF
You will find hundreds of new and used DAF trucks for sale on Truck Locator, including a large selection of CFs, LFs, and XFs.