---
As the first snows of winter began to sweep across parts of northern England, Alpha Recovery received a welcome addition to its fleet—a brand new Atego 1530. Northumberland's Alpha Recovery worked with Mercedes-Benz Dealer Bell Truck and Van to upgrade the Atego with a gross weight of 16 tonnes (17.6 U.S. tons) and a ClassicSpace cab with optional third seat, while the 7.7-litre straight-six engine produces 220 kilowatts (300 horsepower).
Multi-Vehicle Recovery
Alpha Recovery employed specialist manufacturer Roger Dyson to further modify the vehicle's transport bodywork to support up to three vehicles. The resulting modification allows one vehicle to be carried on the sliding bed, while a lifting section accommodates a second, and a third can be towed using a spectacle lift. The design makes the custom Atego ideally specified to attend multi-vehicle accidents, and the payload capacity of 6 tonnes is more than sufficient to carry two large SUVs.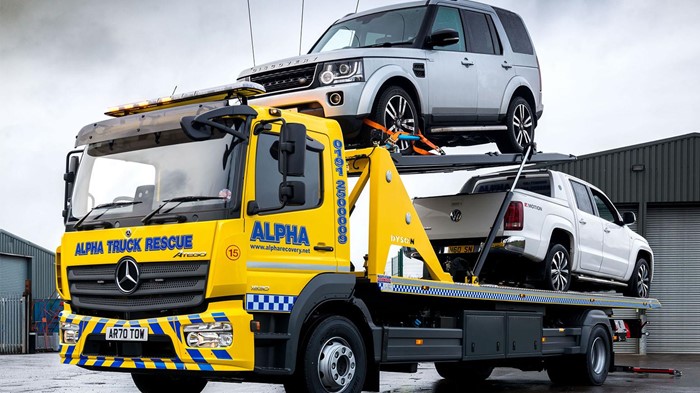 ---
"We can't afford to run breakdown trucks that break down themselves, but we know from experience that we can always depend on an Atego," says Recovery Manager Simon Narey. "It's a great piece of kit that's well built and comfortable to drive, while also providing a solid platform for the recovery equipment."
More On The Atego Range
Designed for light- and medium-duty distribution work as well as construction applications, the Mercedes-Benz Atego ranges from 7.5 to 16 t GVW. The Atego's inline four- and six-cylinder Euro VI engines come in two displacement classes with seven output ratings. The motors range from (115 to 220 kW (156 to 299 hp) and up to 1,200 newton-metres of torque. The engines use cooled EGR (exhaust-gas recirculation) to curb emissions, along with DPF (a diesel particulate filter) and AdBlue DEF (diesel exhaust fluid).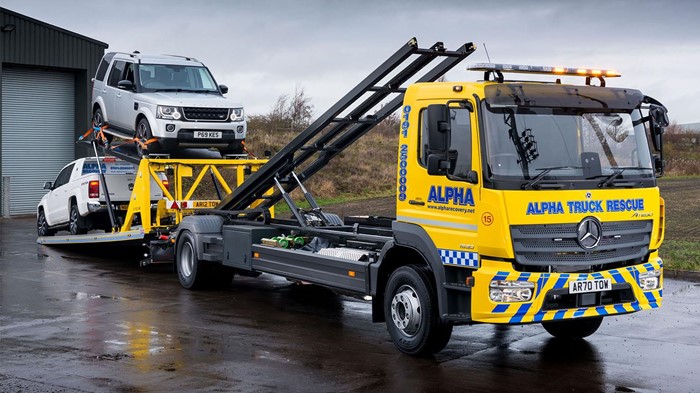 ---


Find The Right Mercedes-Benz Truck
Truck Locator offers for-sale listings for more than a thousand new and used Mercedes-Benz trucks, including Ategos and other models.
Source: Mercedes-Benz