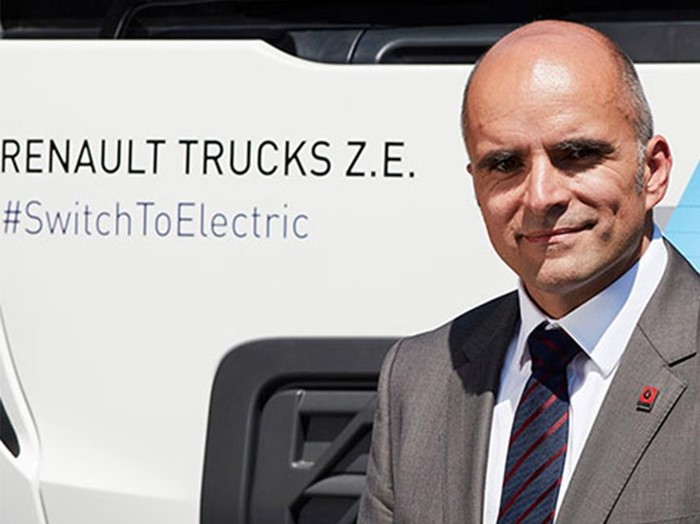 ---
Renault Trucks was recently announced as an Industry Partner for the Climate Action Transport Transition Summit, Driving Transportation to Climate Positive Tipping Points which will be held 11 and 12 May. The virtual event will bring together stakeholders in sustainable, net-zero transitions in transportation and will cover policy and regulation, innovation, technology, and investment. The summit is part of the lead-in to the UN Climate Change Conference (COP26) which is slated for November 2021 in Glasgow.
About The Summit
The Climate Action Transition Summit consists of two-day virtual gatherings that focus on a specific sector, Hydrogen, Industry, Transport, and Energy. Renault will take part in the Transport Transition Summit where Carolos Rodrigues, managing director of Renault Trucks UK & Ireland, will speak in one of the sessions to address commercialising zero-emission freight.
Committed To Change
Renault is already working toward net-zero and has released the fully electric Z.E. range from 3.1 to 26 t (3.4 to 28.6 U.S. t) GVW as a step towards improving air quality and reducing noise pollution in cities. Renault plans to offer all-electric trucks for all sectors, including distribution, construction, and long distance, by 2023. Preparations for a Z.E. tractor unit are already underway. The company has made the commitment that 10% of its total sales of vehicles over 12 t (13.2 U.S. t) will be electric by the end of 2025. That percentage will rise to 35% in 2030 and 100% by 2040.
"We look forward to shining a light on the challenges for our industry, sharing insights, and opening up the debate around policy, infrastructure, vehicles, investment and incentives that will drive concrete actions today, and support sustainable mobility and clean transport for the future," says Karine Forien, senior vice president, brand and communications, Renault Trucks.
Find Renault Trucks
You'll find a large selection of new and used Renault trucks for sale every day on this site.
Source: Renault