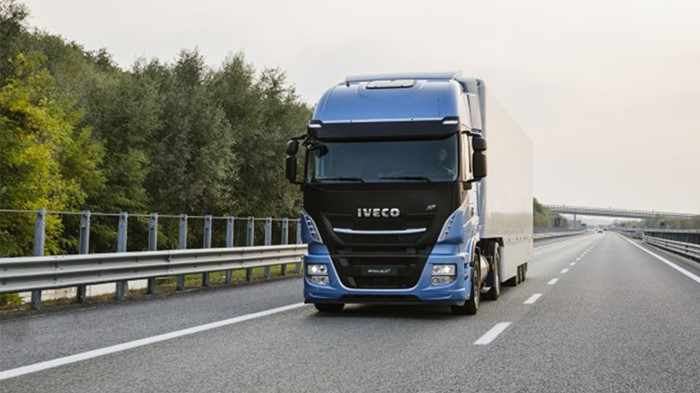 ---
The German Federal Parliament recently announced that vehicles over 7.5 tonnes that run on liquefied natural gas (LNG) and compressed natural gas (CNG) will be exempt for road tolls from 1 January 2019 to 31 December 2020. At the same time, IVECO is celebrating the opening of an LNG refuelling station in Bolzano, Italy, which is on a popular stretch of road that connects Italy, Austria, and Germany. The company is also presenting an LNG truck to FERCAM, a first for the logistics company that operates in Italy and Germany.

IVECO'S Natural Gas Efforts
IVECO has worked on natural gas vehicles for more than two decades. The company offers a full lineup of LNG and CNG vehicles that includes the Stralis NP and Daily NP. Options range from the Eurocargo NP, which is a 206-horsepower truck designed for urban operations, to the Stralis NP 460, a 460-horsepower truck for long-haul operations. IVECO says that vehicles running on natural gas can reduce NO2 emissions by 90%, particulate matter by 99%, and CO2 emissions by 95% when compared to diesel alternatives. For that reason, the company applauds the German Parliament for its decision to enact these toll exemptions.

"Less than one month after IVECO made history at the Hannover IAA 2018 show with its zero-diesel stand demonstrating its ability to offer a full Electric, CNG and LNG alternative powertrain range, the German Parliament approved the motorway toll exemption for CNG and LNG trucks," says Pierre Lahutte, brand president of IVECO. "This complements the subsidies already announced in July to support the purchase of these vehicles. Germany is at the crossroads of European logistics, so these decisive moves by the country's authorities will dramatically accelerate the penetration of alternative natural gas powertrains across the continent. The impact will be massive."

This site offers a large selection of used IVECO trucks for sale, including a number of second-hand IVECO Stralis, Eurocargo, and Daily vehicles.