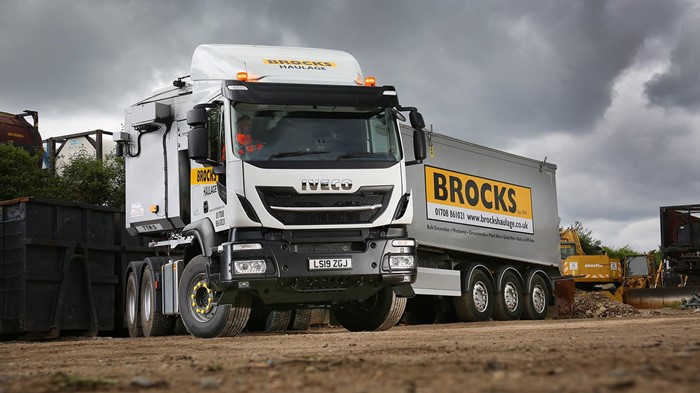 ---
Brocks Haulage, a bulk excavation company based in Purfleet, recently added a 44-tonne IVECO Stralis X-Way 6x4 tractor unit to its fleet, which is the first of its kind delivered to the United Kingdom. The new 6x4 truck joins ten Stralis X-Way 8x4 tippers purchased by the company earlier this year. West Thurrock-based Acorn Trucks supplied the truck, which features an 11.1-litre Cursor 11 engine that produces 480 horsepower and 2,300 newton-metres of torque. Brocks Haulage will use the 6x4 model to transport waste from transfer stations to recycling depots and for hauling plant equipment, including excavators weighing up to 35 tonnes.
Standout Features
Brocks Haulage's new Stralis X-Way is a double-drive unit that's ready to handle heavy-duty work and, in fact, the company plans to operate it "at maximum gross vehicle weight" on a regular basis. This particular model has an "OFF" chassis configuration, which means it can handle off-road operations. Other options include ON and ON+, which are suited for on-road and mixed on- and off-road applications, respectively. Brocks also opted for a low-level passenger door window for improved visibility and fitted the truck "with a wet kit" that operates the company's "ejector and walking floor trailers," IVECO explains.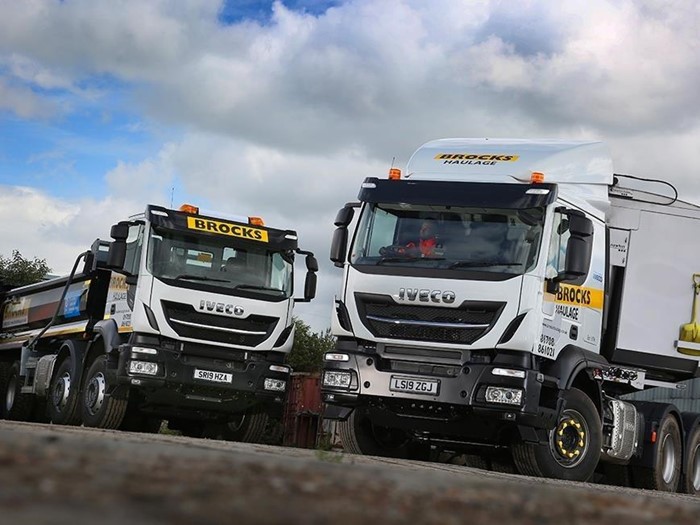 ---
Image Boosters
"We have had good feedback from the drivers on the IVECO tippers; they've attracted a lot of attention and boosted the company image a lot in recent months," says Anthony Brown, operations director at Brocks Haulage. "We've always required 6×4 tractors for our landfill work, but previously they've been sourced from other manufacturers. This time we were attracted to the IVECO unit based on our experiences with the Stralis X-Way rigids; we were keen to try something different and trusted in IVECO and Acorn Trucks to deliver."
If you're in the market, you will appreciate that there are hundreds of used IVECO trucks for sale on TruckLocator, including many used IVECO Stralis trucks.