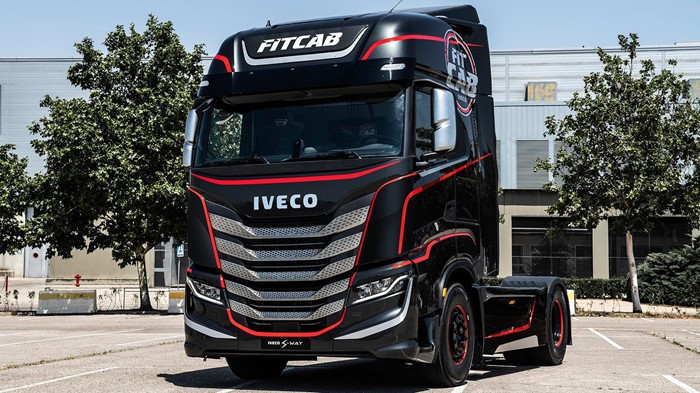 ---
IVECO recently introduced two new concept trucks, the FIT CAB and the MAGIRUS, during a global launch event for the company's IVECO WAY lineup of heavy trucks. IVECO says the new concepts are "customer-centric" and designed with the well-being of the driver in mind. The new concepts will serve as the subject of several customer workshops that will be held during the 2019 European Truck Racing Championship, which begins on 19 July in Nürburgring, Germany. These workshops offer an opportunity for owners and operators to provide feedback IVECO says will be included "in the final development phase."
"In developing our products we adopt a customer- and driver-centric approach: they participate in our field-testing activities, they give us guidance with their insights and feedback," says Gerrit Marx, IVECO president, commercial and specialty vehicles. "With these concepts, we want to co-create with drivers and owners these statement vehicles and, most importantly, we also want engage them in a dialogue about their job to tailor the next trucks to closely match their needs and desires – trucks developed by the customers for the customers."
IVECO FIT CAB
The FIT CAB concept is unique because in addition to offering a number of driver comfort features, it also serves as a "gym on wheels" full of "devices for improving the driver's mobility, stability, strength, and overall fitness," IVECO says. Sporting a special livery and logo, the FIT CAB features a retractable front step that can also be used for training purposes, a multi-directional pulley system integrated into the wall, a multi-grip system integrated into the roof, and a "functional package that includes resistance bands, sliders and weights," the company adds.
---
IVECO MAGIRUS
IVECO says the MAGIRUS concept vehicle "pays tribute to its illustrious heritage" with a special two-tone livery and chrome accents. The truck also looks ahead, taking full advantage of modern features and technologies, including everything from "top-quality leather finishings and fine fabrics, to the metallic levers, switches, and inserts, and a wide range of options to enable each customer to make their cabin truly unique," IVECO says.
You will find a large selection of used IVECO trucks for sale every day on TruckLocator.