---
IVECO BUS recently produced its 40,000th Crossway model, marking a significant milestone for the decade-old bus range. Arriva Czech Republic, a public transportation company, took delivery of the Crossway at IVECO's manufacturing plant in Vysoké Mýto, Czech Republic. Arriva's new 14.5-metre long Crossway LE, designed for "city and intercity passenger transportation," features a Cursor 9 Euro VI diesel engine, though a natural gas engine is also available. It is one part of a 15-bus order for Arriva in the Czech Republic, which is currently renewing their fleet.
"I am proud that Crossway, with the serial number 40,000, will be owned by Arriva," says Daniel Adamka, Arriva CEO. "In the long term, we support the domestic production of modern and quality buses. This will be appreciated by our passengers, who can enjoy greater comfort while travelling. All new buses have air conditioning, comfortable seats with high backs, LCD screens with stop information, but also a Wi-Fi network and USB chargers for recharging mobile phones."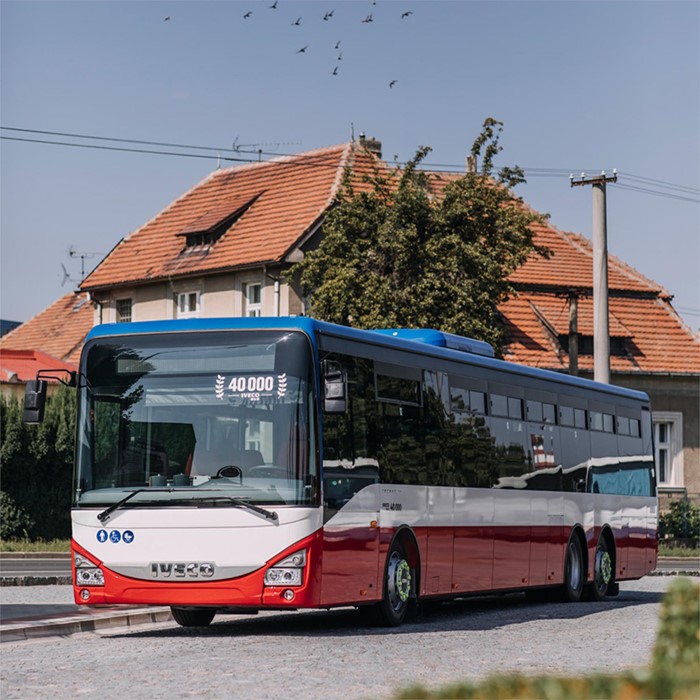 ---


Vysoké Mýto Plant
IVECO's Vysoké Mýto plant, located 180 kilometres east of Prague, was established more than 120 years ago and is currently staffed by 3,800 IVECO employees and 1,700 subcontractors. According to IVECO, it is "Europe's largest bus manufacturer" and produces "more than 4,000 vehicles per year. The plant not only had the honor of producing the milestone Crossway bus, but has also won the World Class Manufacturing bronze medal for operating at a high standard. "The 40,000th Crossway is an important milestone for IVECO BUS and all our employees here, in Vysoké Mýto," says Sylvain Blaise, head of IVECO's global bus division. "This plant is key in the global development plan of our brand."
Find The Right IVECO Model For You
You will find a large selection of new and used IVECO trucks and buses for sale on TruckLocator.