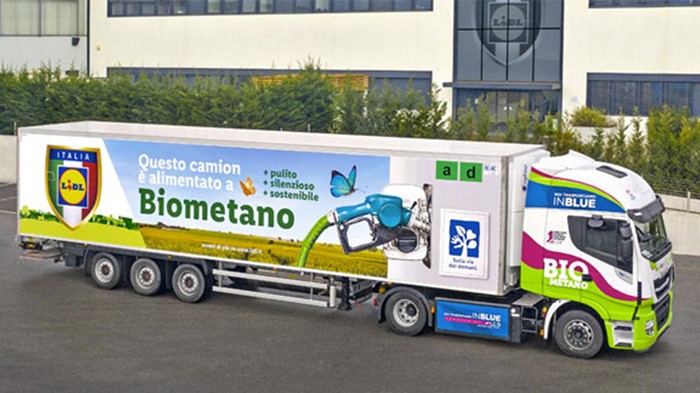 ---
Italian retailer Lidl recently announced the addition of five new IVECO Stralis NP 460 HP CNG (compressed natural gas) trucks that are powered by biomethane fuel, which is generated by organic or agricultural waste. "We are extremely proud to be the first Italian company to use the newest vehicles powered by biomethane, a fuel that promotes an economic model based on sustainability and the circularity of resources," explains Pietro Rocchi, Managing Director of Sales and Logistics at Lidl Italia. Lidl plans to use the new green fleet at its logistics centre in Somaglia to restock points of sale in Northern Italy.
More On The Stralis NP 460
The winner of the Sustainable Truck of the Year for 2019, the Stralis NP 460 offers Lidl's fleet 460 horsepower (343 kilowatts) and a range of up to 1,600 kilometres (994 miles). IVECO offers the Stralis NP 460 in both CNG and LNG (liquid natural gas) options with the former alternative fuel offering a 95% reduction in CO2 emissions compared to Euro VI standards. IVECO adds further fuel-saving features, including the EcoSwitch (a function to encourage fuel-efficient driving), an optimised rear axle ratio, low-rolling resistance eco-tyres, and DSE (Driving Style Evaluation; reports on driver and vehicle KPIs), to increase the truck's environmentally friendly performance.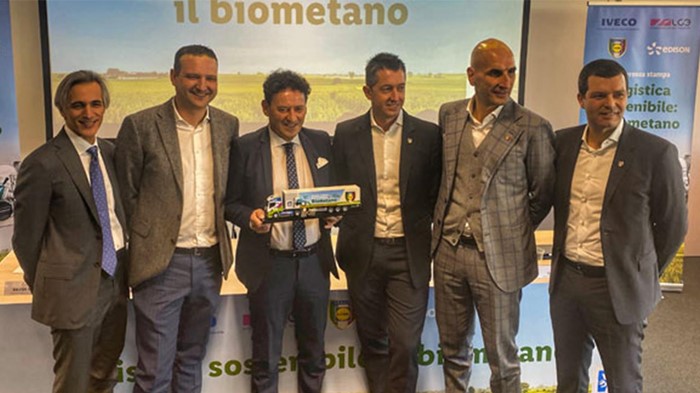 ---


Find Your IVECO Truck
You will find a large selection of new and used IVECO trucks for sale on TruckLocator, including many Stralis models.