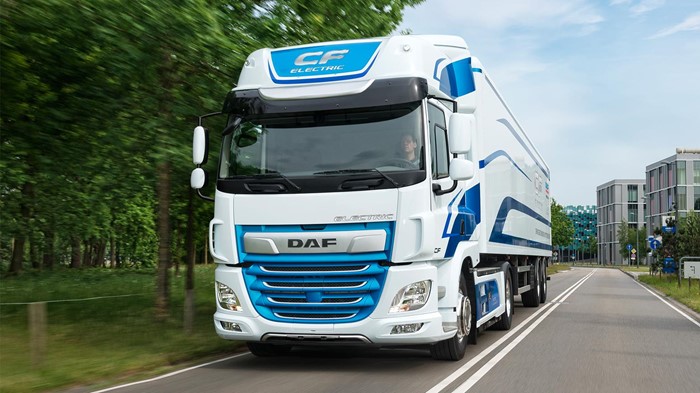 ---
DAF customers operating six CF Electric trucks over the past year have officially accrued a collective mileage of 150,000 kilometres (93,206 miles). The company has been able to gather valuable information from these real-world operations and apply it toward the "Phase 2" version of its CF Electric models, which include "a new generation of software and new dashboard," according to DAF. However, this is only the beginning for the all-electric vehicle, as DAF and VDL Groep, the company behind the VDL E-power technology that drives the CF Electric, announced that four three-axle refuse models would soon go into operation. The next move is to make a small number of the trucks available for purchase each year.
"We have now reached the point where we can start to sell the CF Electric in limited numbers," says Richard Zink, member of the board of management and responsible for marketing and sales at DAF. "Think of a few dozen units on an annual basis. In order to guarantee excellent quality, we start up production in a controlled way. Simultaneously, we can thoroughly build up our service network, step-by-step. The CF Electric tractor unit is now available for customers in the Netherlands, Belgium, and Germany's North Rhine-Westphalia. Depending on the local battery charging infrastructure and after-sales possibilities, sales in other parts of Europe will be considered."
---


CF Electric In Action
Another key takeaway from seeing CF Electric trucks in action over so many kilometres is determining the best applications for electric vehicles in general. For Example, Tinie Manders Transport, a trucking company based in the Netherlands, has found a way to operate its CF Electric model for 18 hours a day, seven days a week by making mostly shorter trips and taking advantage of the ability to quick charge the truck's batteries in around 35 minutes. Using proper route planning, the company has been able to put 30,000 kilometres (18,641 miles) on its CF Electric without missing a beat.
"The CF Electric is as reliable as any other DAF truck," says Tinie Manders Transport Co-Director Eveline Manders. "Planning and driving an electric truck requires a different mindset. You have to make sure that the route fits the truck—and not the other way around. Moreover, in order to optimally use the truck, it is important that you can charge the batteries during loading and unloading. If you take these two matters into account, the electric truck can be a great alternative for urban distribution."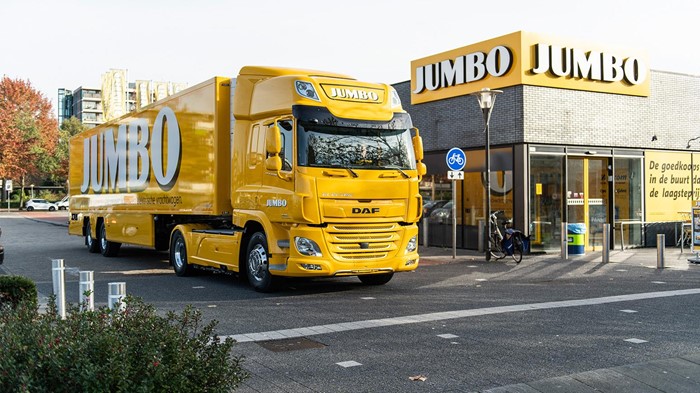 ---


More On The DAF CF Electric
The DAF CF Electric is a 4x2 tractor unit featuring an all-electric powertrain with an electric motor that produces 210 kilowatts (282 horsepower) continuously and up to 2,000 newton metres (1,475 pounds-foot) of torque. With a total battery capacity of 170 kilowatt-hours, the 9,700-kilogram (21,385-pound) CF Electric has a range of up to 100 kilometres (62 miles), which makes it ideal for urban distribution. It can also haul single- or double-axle trailers and has supports a GVW (gross vehicle weight) of 37 tonnes.
While it takes roughly one and a half hours to fully charge the CF Electric's lithium-ion battery pack, the batteries also support fast charging where operators can perform a quick charge in just over 30 minutes. This makes it possible to recharge the batteries during loading and unloading and essentially extend the truck's range.
You will find hundreds of new and used DAF trucks, including a large selection of CF models, for sale every day on TruckLocator.