---
The Stralis NP ("NP is short for "Natural Power") lineup is the culmination of years of IVECO development with natural gas and biomethane engine technologies. Building upon IVECO's work designing sustainable-fuel trucks, vans, and buses, IVECO launched the Stralis NP series in 2016 as the first natural gas truck specifically designed for long-haul operations. The Stralis NP series has since been recognised with awards like Low Carbon Truck of the Year 2018 and Sustainable Truck of the Year 2019 at international events.
Performance Matching Diesel
Available with IVECO's Cursor 8, 9, or 13 engines, Stralis NP-series trucks can deliver from 200 to 460 kilowatts (270 to 616 horsepower) of power output. And with torque output from 1,100 to 2,000 newton-metres, the Stralis NP performs similarly to Euro 6 diesel engines. IVECO's latest Cursor 13 Euro 6 engine breaks many of the records held by the Cursor 9 NP engine, producing 18% more torque (2,000 N-m) and 15% more power (460 kW). And when paired with a 4x2 Stralis NP powered by liquefied natural gas (LNG), operators can enjoy a range up to 1,600 kilometres (994 miles).
---


Fuel
Many models in the Stralis NP series run on compressed natural gas (CNG) or LNG, and some can even work on a combination of both. These options allow operators to configure the truck to suit their chassis and fuel needs.
Fuel Economy
IVECO estimates that natural gas can provide between 20% and 40% savings in fuel costs—with up to a 15% reduction in fuel consumption compared to diesel. Further fuel-saving features, including the HI-TRONIX transmission and the HI-CRUISE integrated driving system that controls driving assistance functions like cruise control and gear shifting, combine with low-rolling resistance eco-tyres and the truck's optimised rear axle ratio to increase the truck's fuel-friendly performance.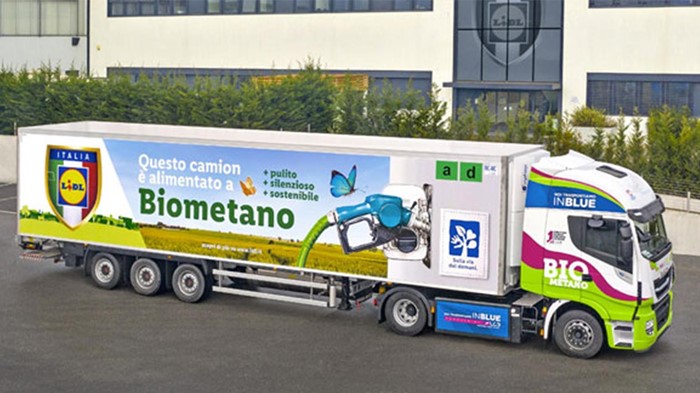 ---


Emissions
The flagship Stralis NP 460 is said to offer a 99% reduction in particulate matter and a 90% reduction in NO2 emissions compared to Euro VI standard. And with CNG fuel, the truck offers a 95% reduction in CO2 emissions compared to Euro VI standards.
Versatility
IVECO offers the Stralis NP in a full range of models, which includes low tractors, containers and super-light ADR tractors, as well as the X-WAY NP version for construction logistics applications.
If you're currently looking for new and used IVECO trucks for sale, you'll find plenty to choose from on TruckLocator, including many nearly new IVECO Stralis models.