---
Technicians at Volvo Truck and Bus Centre East Anglia's location in Ely recently volunteered to take two extra weekend shifts to repair and maintain trucks for Knowles Transport, a warehousing and distribution specialist based in Cambridgeshire. Volvo says the company has been working overtime to deliver dried pasta, pasta sauces, tinned goods, and other items to regional distribution centres. To help keep its 100-plus Volvo truck fleet rolling, three technicians, and later seven others, went to Knowles Transport's Wimblington-based workshop this past weekend and will do it again this coming weekend.
Volvo Truck and Bus East Anglia also supplied Knowles Transport with an additional Volvo FH demonstrator model to help them keep up with demand. "We've literally needed every single truck we could lay our hands on," says Alex Knowles, managing director at Knowles Transport. "Having the loan of an extra tractor unit has come in really handy."
An Unusually Busy March
"We've never been this busy in March before; it's the equivalent of Christmas-level volumes, plus a bit more," Knowles says. "Everyone's been under intense pressure to keep the trucks moving, which brings an additional level of challenges as we normally gear up for a seasonal peak – this time it's hit the industry without much warning. We have the majority of our fleet on a service contract with Volvo, but we normally stagger maintenance throughout the week – and we'd never normally service trucks on a Sunday. The speed of response from the dealership in Ely has been fantastic; they've really stepped up to help us out."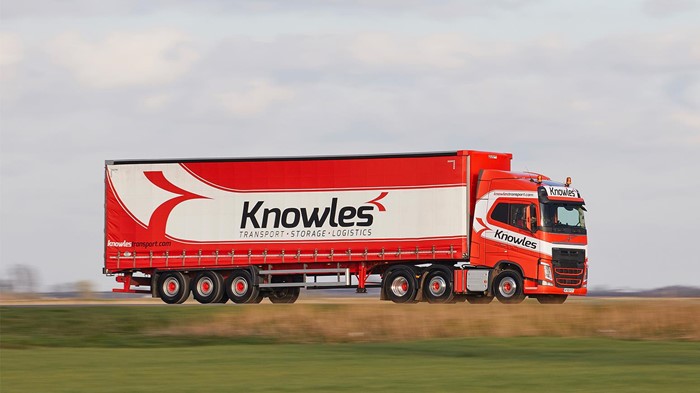 ---


Quick Response
Volvo Truck and Bus Centre Ely had 48 hours to respond to the request, and according to Dealerpoint Manager Michael Revens, "every single technician put their hand up to volunteer," despite the fact that working in the shop has become more challenging due to the coronavirus pandemic. "This isn't a role you can do from home; they're still coming into the workshop every day, following the strict social distancing rule to keep two metres apart, and doing an incredible job to support our customers," says Revens. "We couldn't be prouder."
You will find a large selection of used Volvo trucks, including FH, FL, FM, and FMX models, for sale every day on TruckLocator.