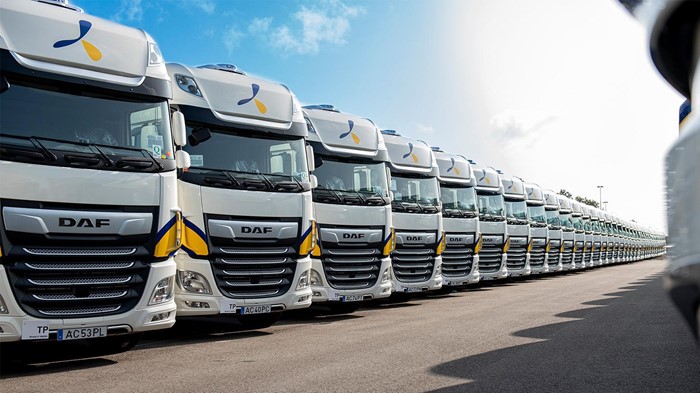 ---
Primafrio Group, a transport company based in Murcia, Spain, recently ordered 1,300 DAF XF 480 Super Space Cab trucks that will be delivered over the course of the next three years. Of the 1,300, 400 of the DAFs are already in operation. The firm transports refrigerated and frozen as well as "high-value goods," according to DAF, and has locations in Andalusia, Basque Country, Catalonia, and Lisbon, as well as in France and Germany.
Returning Customer
Primafrio ordered 1,000 DAF trucks in 2016 and has decided to return to the brand because of the trucks' fuel efficiency, reliability, and comfort. The most recent order represents a fleet renewal for the company aimed at bringing in "the latest available advanced technologies," according to CEO José Esteban Conesa.
"With the new order, we have reinforced our excellent, professional relationship with DAF", Conesa adds. "Through the 1,300 DAF XF Super Space Cab trucks, we can further improve the profitability and efficiency on our routes. In addition, the CO2 footprint of the Primafrio Group fleet will be reduced with the highly efficient XF tractors. The DAF XF fits our business philosophy: it is a very reliable truck that guarantees on-time deliveries as well as safety and excellent comfort for our drivers."
Find Your Next DAF Vehicle
You will find more than a thousand new and used DAF trucks for sale on Truck Locator, including a large selection of CFs, LFs, and XFs.
Source: DAF