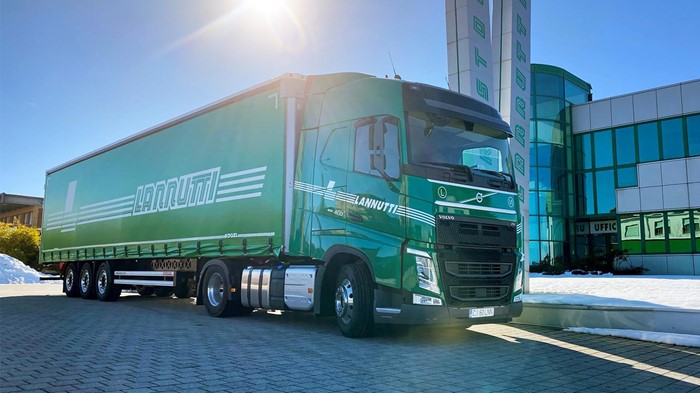 ---
Italian logistics company Lannutti Group spent a year comparing the fuel economy of various brands of trucks in its 1,800-strong mixed fleet as they operated in eight European countries. At the end of the test, the firm concluded that its Volvo FH trucks with I-Save technology used up to 10% less fuel than competing models with a Euro 6 Step C engine. As a result, Lannutti have ordered 1,000 new Volvo FH trucks with I-Save to be delivered this year and next year.
"The fleet renewal principle for us at Lannutti Group is to prioritise low-emission vehicles," says Lannutti Group CEO Valter Lannutti. "Apart from reliability, the most important factors for us are to keep the weight of the truck as low as possible to allow for a high payload and keep the fuel consumption to a minimum. After the positive test period, we decided that all new Volvo trucks should be I-Save trucks."
A Fuel Conservation System
Volvo's I-Save system has a number of components optimised for fuel economy. One of the most important is a 460- or 500-horsepower (343- or 373-kilowatt) D13TC Euro-6 Step D engine. The motor's turbo-compounding feature generates additional torque, which helps the Volvo FH truck maintain speed with less fuel. The engine also shuts down after a period of idling.
Another fuel-saving feature is I-See predictive cruise control, which can reduce the truck's operating cost and extend its range. The FH tractor's I-Shift automated transmission is programmed to maximise fuel efficiency under long-haul conditions. Meanwhile, I-Cruise and I-Roll technologies adjust the speed of the vehicle to reduce fuel expenditure.
Among the physical aspects of I-Save are fuel-efficient rear axles and a variable-displacement power steering pump.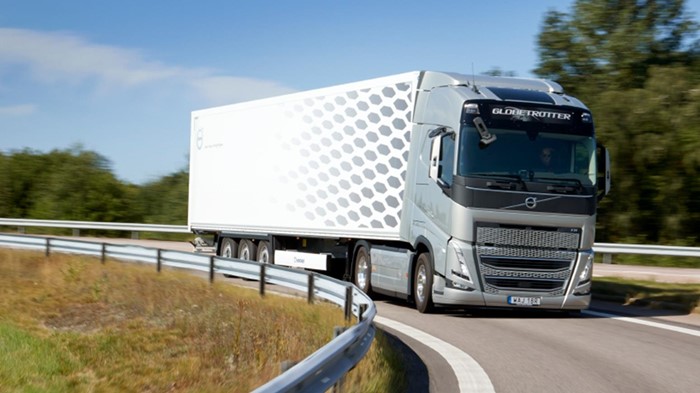 ---


The Volvo FH
Volvo builds its FH series of tractors and rigid trucks for minimum air resistance and maximum uptime. Its axle options range from 4x2 to 10x4. The FH comes with five sleeper cab options from a flat top to a high-roof Globetrotter configuration.
The trucks the Lannutti Group tested and ordered are also equipped with safety features such as Lane Changing Support and Driver Alert Support. "We don´t compromise on safety," says Lannutti. "It's important to offer our drivers a safe and comfortable workplace, but it's also a way to help secure our deliveries. All in all, I believe that the additional safety systems are a good investment."
Find The Right Volvo Truck
You'll find hundreds of new and used Volvo trucks for sale every day on Truck Locator, including a big selection of FH models.
Source: Volvo