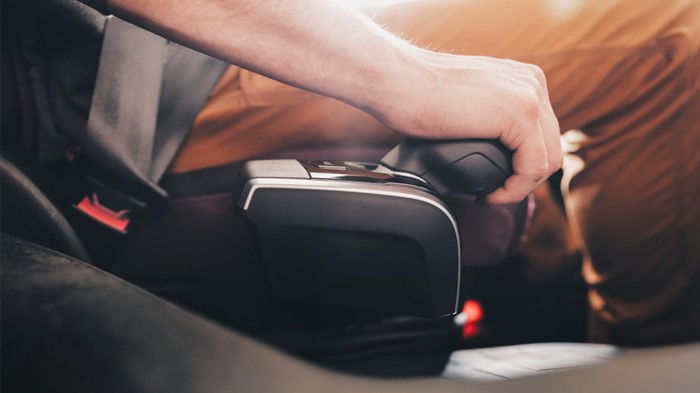 ---
Volvo Trucks is celebrating the 20th anniversary of its I-Shift automated manual transmission, which was first introduced in 2001. Over those 20 years, there have been more than 1 million Volvo trucks sold around the world that take advantage of the technology, including FHs, FH16s, FMs, and FMXs.
The main benefits of I-Shift technology include improved fuel efficiency, smoother shifting, reduced vibrations and operator fatigue, and several others that benefit both a truck's owner and its driver. It works together with the engine and many other technologies, such as I-See predictive cruise control, to offer the best driving experience and operational efficiency.
Continued Refinement
Since introducing I-Shift technology 20 years ago, Volvo has continuously worked to improve it. In 2014, for instance, the firm launched the Dual Clutch version of the transmission with smoother shifting. Next, Volvo introduced I-Shift with Crawler gears in 2016, which can support truck and trailer combinations with gross vehicle weights of up to 325 tonnes (358 U.S. tons). It also allows for crawling at speeds as low as 0.5 km/h (0.3 mph), which Volvo says helps out with precision manoeuvres.
Volvo then launched I-See in 2017, a complementary technology that uses topographic information to help I-Shift anticipate shifting needs to improve fuel efficiency. I-Save is another suite of features available for FH models that reduces fuel consumption when used in combination with I-Shift, for fuel savings of up to 10%.
In 2020, Volvo introduced I-Shift with Change Direction, a technology that lets drivers more easily perform repetitive manoeuvres back and forth at lower speed without the use of the brake pedal.
---


"A Major Game-Changer"
"I-Shift was and still is a major game-changer," says Volvo Trucks Heavy-Duty Transmission Manager Pär Bergstrand. "We are now selling the I-Shift all over the world. In North America, we have increased from single-digit numbers in 2007 to today, where more than 90% of all Volvo trucks there are equipped with the technology.
"I-Shift is the positive result of many years of hard work by our skilled engineers, the feedback from customers in field tests for the development process, and Volvo Trucks' access to technological advances across the entire Volvo Group," Bergstrand says. "I-Shift will continue to be improved for diesel trucks and it will also play an important role in our electromobility journey."
Find Your Next Volvo Truck
You will find hundreds of new and used Volvo trucks for sale on Truck Locator, including a large selection of FHs, FLs, FMs, and FMXs.
Source: Volvo