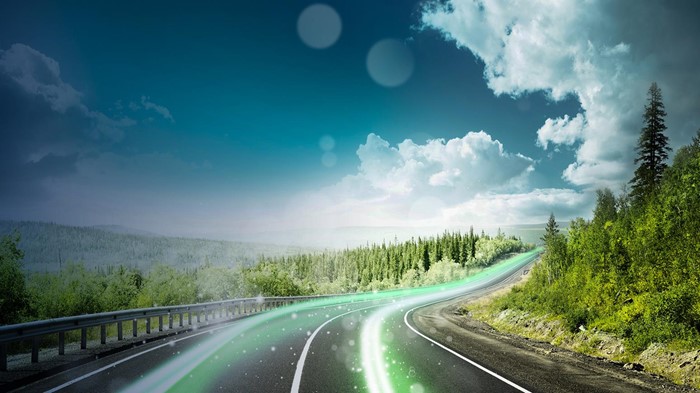 ---
Daimler Truck AG and Volvo Group's new joint venture cellcentric is expected to develop, produce, and commercialise hydrogen fuel cell systems for long-haul trucking and other applications. The cellcentric shareholders also want to expand the production of fuel systems. In particular, cellcentric's roadmap includes building one of Europe's largest planned fuel cell system series production facilities, with operation planned to commence in 2025.
Daimler Truck AG & Volvo Group are calling for a more coordinated EU hydrogen policy framework to support fuel cell technology in commercial applications, which in turn will accelerate the rollout of hydrogen-based fuel cells. Helpful framework components could include incentives for carbon-neutral technologies and a taxation system based on carbon and energy content, or an emissions trading system, for instance.
Carbon-Neutral Europe
Daimler Truck AG & Volvo Group say cellcentric will utilise the companies' decades of expertise and development work on commercial vehicles to better meet the long-term targets for a carbon-neutral Europe.
"Our united ambition is to meet the targets in the Paris agreement of becoming CO2-neutral by 2050 at the latest," says Volvo Group CEO Martin Lundstedt. "We are convinced that hydrogen fuel cell technology plays an essential role in helping us reach that milestone."
Fuel cell trucks are likely to work in combination with battery-electric trucks in a complementary fashion in order to reach carbon-neutrality goals. The joint venture partners say they expect battery power to be used for lower cargo weights and for shorter distances, while fuel cell power will tend to be the preferred option for heavier loads and long-haul routes.
A Rough Timeline
Cellcentric's goal is to start with customer tests of fuel-cell trucks in about three years and to be in series production of the trucks during the second half of this decade. The roadmap calls for conceptualizing the plans for cellcentric's large-scale series production with more details likely to be revealed in 2022.
Find The Right Truck
You will find a large selection of new and used trucks, vans, and more for sale on Truck Locator from such popular Daimler brands as Mercedes-Benz and Mitsubishi Fuso. Hundreds of new and used Volvo trucks are also for sale every day on this site.
Source: Volvo