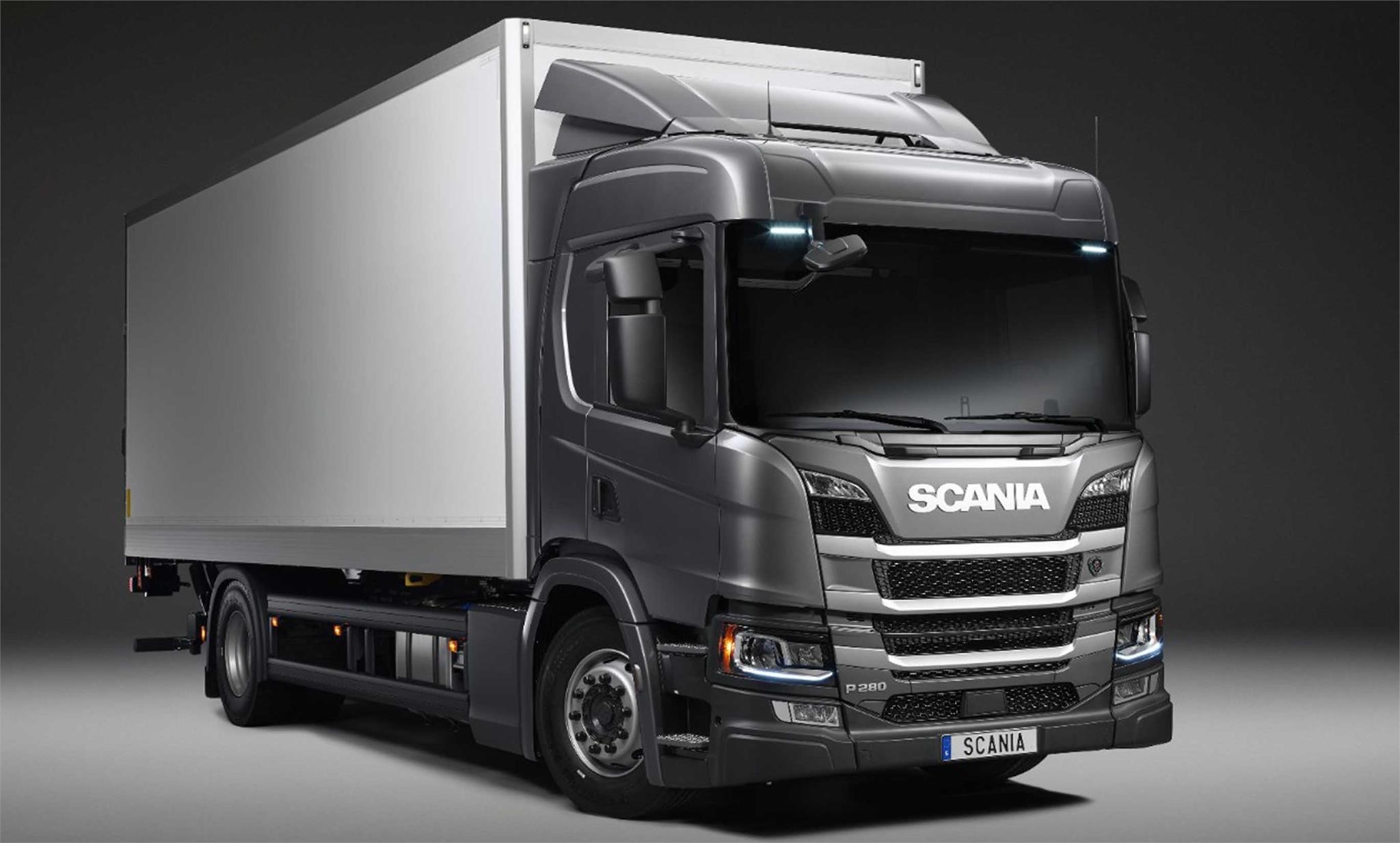 After announcing its latest low entry cab,
Scania
has been courting the media once more to broadcast the introduction of a brand new
Scania P-Series
cab designed to accommodate work crews in safety and comfort.
Based upon the firm's impressively flexible modular platform, this truck is specified in a way that makes it ideal for people carrying as well as load carrying.
This modularity also means that it takes less time for custom models to be manufactured on-site, allowing them to be ordered and delivered a third faster than in the past. As a result there is also less need to rely on third parties to carry out modifications to the basic platform.
Put Through It's Paces
The next-generation P-Series CrewCab has been put through extensive trials to ensure that claims about safety can be matched with real-world results. This not only encompassed testing for its performance during a variety of impact types but also rollover scenarios which are mandated by laws in Scania's native Sweden.
Buyers can specify the inclusion of curtain airbags which are deployed in the event that a rollover occurs, cushioning the occupants and reducing the risk of serious injury. So for businesses which are worried about safety, this truck could be an excellent choice.
Two roof heights are available, the most compact of which still manages to offer a good amount of room inside for driver and passengers while making the truck compact enough to fit beneath obstructions on construction sites and in other settings.
Within the cab, further versatility is exhibited by the various seating set-ups that are available. The second row of seating can either be divided between up to four individual seats or adapted for a practical bench-based set-up, with seatbelt configurations also customisable. This is great for instances in which occupants may need to wear bulky kit that would not fit in standard seats, so the P-Series is well suited to use by the emergency services, for example.
Comfort with OptiCruise Technology
Comfort levels are maintained not just thanks to the comfortable seating but also as a result of the various air-conditioning options that can be specified. This includes automatic climate control with multiple zones, enabling passengers to experience different levels of cooling and heating while on the move.

Like all of Scania's modern trucks, the CrewCab version of the P-Series features clean and efficient engine options designed by the manufacturer's in-house team, complying with emissions regulations and reducing fuel costs at the same time.

OptiCruise technology can also become a feature of the transmission, which has plenty more efficiency benefits and telematic integrations to offer.

Trucks with a cab built for crew transport are not as common as standard day and sleeper cab models, but they are valuable in various industries, including construction. This new Scania range will be a welcome arrival on the market, while used P-Series trucks will continue to strengthen the brand's reputation amongst fleet operators looking to reduce the upfront costs of ownership.

Looking for a Scania P-Series Curtainsider? Try a specialist P-Series Hookloader or P-Series Tipper?