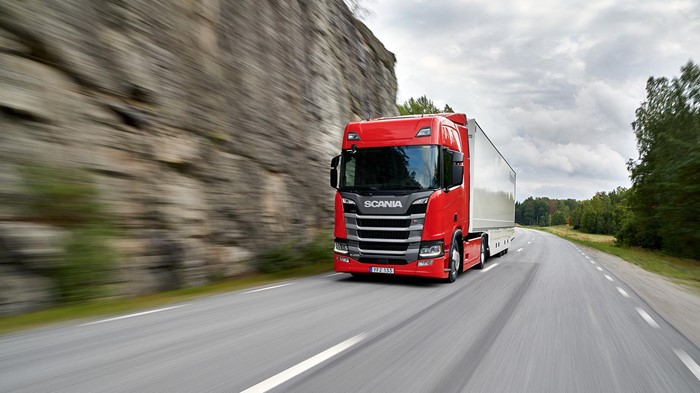 ---
Leading truck manufacturer Scania recently announced its R450 Highline model was named the Most Efficient Truck for 2018 by Encamión , a leading Spanish news website dedicated to the long-distance transport industry. Encamión awarded the R450 Highline the distinction based on tests it conducted.


Easy To Operate
Scania said that in tests Encamión conducted over the past year, the Scania R450 Highline displayed "outstanding performance." Encamión's testing scenario specifically involved accessing truck and trailer combinations in the 40-tonne class for fuel consumption. The tests were conducted on a 103-kilometre motorway route representative of a normal long-distance transport operation, Scania stated.
The new-generation R450 Highline's average fuel usage during Encamión's testing was 25.19 litres per 100 kilometres. That's a 6% improvement over testing results Encamión recorded two years ago with a Scania R450 Topline model. Encamión attributed the R450 Highline's performance to its cruise control system and enhanced aerodynamics it features. Overall, Encamión described the R450 Highline as "not only efficient, but also simple to operate."


The R Series
Along with the Sleeper Cab Highline model, the R450 Series includes Day Low, Day Normal, Sleeper Low, and Sleeper Cab Normal cab options. The series' Euro 6, EEV, Euro 5, Euro 4, and Euro 3 engines are available in six-cylinder and V8 options ranging from 280 to 730 horsepower. Scania, a part of Volkswagen Truck and Bus, offers the series with numerous interior design options, including choices of colour, upholstery, dashboard, and more.
If you're in the market for used Scania trucks , TruckLocator.com has numerous models for sale, including used Scania R450s with sleepers .