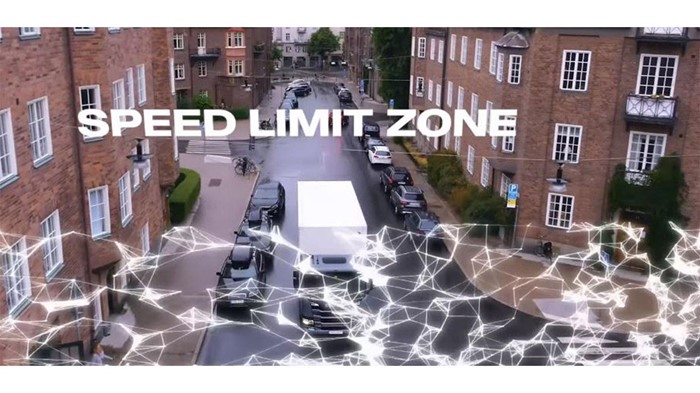 ---
Scania recently revealed Scania Zone, a new optional feature for its Fleet Management platform. This tool helps truck operators meet local regulations by setting up geo-fence zones that either automatically adjust the vehicle or notify the driver to make an adjustment. However, the driver is always in control and can choose to override any changes made to the vehicle. As of right now, users will be able to set up policies for speed limit, low emissions, low noise, and general bodybuild, but there will be many more policies available as the platform grows over time.

Increasing Sustainability & Improving Safety
"Scania Zone is the perfect tool for improving the acceptance for trucks in all kinds of sensitive or busy areas," says Clara Wallin, sustainable solutions manager for Scania Connected Services. "Each hauler can now pre-define how and when their truck should operate according to certain considerations regarding speed, noise and other emissions. This will obviously lead to increased sustainability and improved safety."

Flexible & Customizable
Scania Zone lets you designate a large area as a regulated zone or get more granular by singling out smaller areas along a specific route. You have the ability to make zones overlap, so if an area has a lower speed limit and has heavy foot traffic where you may want to turn on headlights for maximum visibility, you meet both conditions at the same time. You can also set up a zone to be active only during a specific time of day, which is helpful for cities that have noise level regulations at night. Once you exit a defined zone, your truck will automatically return to its standard operating state.

---
"Many cities in Europe are implementing different kinds of zones in order to improve air quality, safety or traffic congestion," says Wallin. "Noise emissions are also regulated with a 72 dB limit according to PIEK as a de facto standard in a number of countries. Support from Scania Zone makes individual compliance so much easier to achieve."

You'll find hundreds of used Scania trucks for sale every day on TruckPaper.ie.