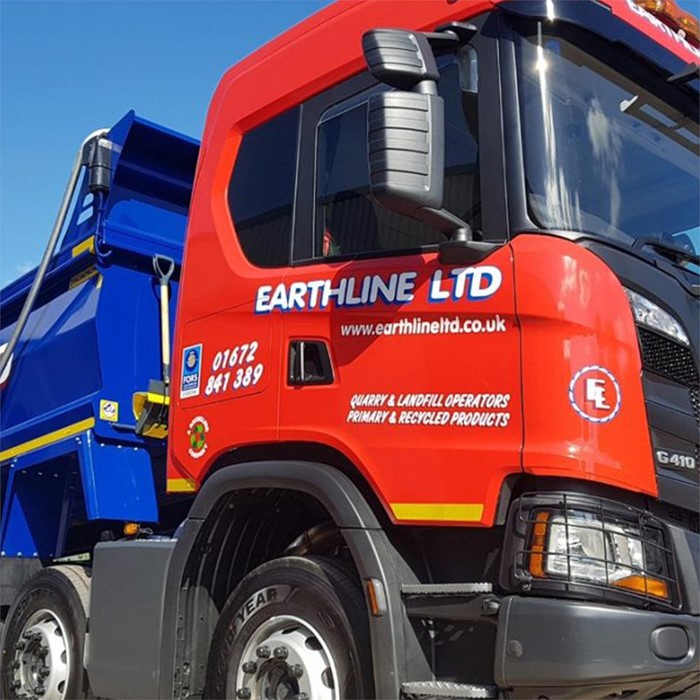 ---
Industrial engine and truck manufacturer Scania, a Sweden-based division of Volkswagen Truck & Bus GmbH, won a major contract from South England-based Earthline Limited, a large independent earthmoving, recycling, and quarrying company that operates seven landfill sites throughout the region.

Loads Of Tippers
When Earthline decided to upgrade its aging fleet, the company turned to Scania, most recently acquiring 26 new 410-horsepower Scania XT P-series and G-series 8x4 tipper trucks. Standout features that appealed to Earthline include a wide variety of cab options, steel bumpers, robust rear view mirrors, suspension designed for heavy-duty usage, and factory-installed headlamp protection.

State-Of-The-Art Service
According to Malachi Chambers, general manager of Earthline, "We're great fans of [Scania] products and enjoy the aftersales support we receive, so for us it was an easy decision when looking at upgrading our current range." In addition to the new tippers, the company gets Scania's standard two-year repair and maintenance plan, and have opted to add a third-year extension to the driveline warranty.

Earthline's GM also commented on the importance of a solid maintenance and service contract, saying, "With the amount of new technology and features on the products, we decided to go with the repair and maintenance package because we know they're being looked after by Scania-trained technicians who know the product inside and out."

Earthline is very particular about the equipment and extras that it installs on its trucks. Some of the upgrades the company opted for include a Brigade six-way recordable camera system with Sidescan, and cabs configured with high-visibility Scania City Safe windows.

Scania Tipper Trucks For Sale
If you're in the market for new or nearly new Scania trucks, you'll find a wide selection available for sale on this site, including G-series, P-series, and other used Scania tipper trucks.