---
Scania is joining forces with the Abidjan Transport Company, a public transit provider based in Abidjan, Côte d'Ivoire (Ivory Coast), and the Ivorian Ministry of Transport to bring 450 buses to the area, provide training for drivers and technicians, and generally improve public transport infrastructure in the area. This new fleet consists of 400 13-metre (42.7-foot) low-entry buses as well as 50 18-metre (59-foot) articulated buses powered by CNG (compressed natural gas). These buses will become part of a new BRT (bus rapid transit) system that will serve Abidjan's population, which is expected to grow to 7.7 million people over the next decade. Scania says "the aim is that two-thirds of the residents in 2030 will have access to the city centre within an hour."
"With this agreement, Scania further strengthens its position in West Africa as a provider of sustainable solutions for urban mobility," says Anna Carmo e Silva, head of buses and coaches at Scania. "Over the past few years, Scania has successfully participated in improving urban mobility in Ghana and Nigeria. Based on that experience, we now look forward to a long-term partnership in providing better public transport services also in Abidjan."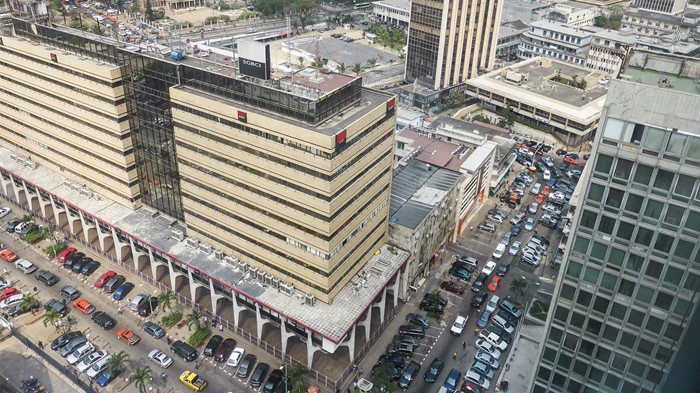 ---


Other Sustainability Initiatives
As part of the agreement, Scania is also working with Agence Nationale d'Appui au Développement Rural (ANADER) on another initiative funded by Sweden's Development Finance Institution, Swedfund. The goal is to determine the viability of using the waste from cultivating bananas, cocoa, and rubber to develop biofuels, which would be a major development considering "Côte d'Ivoire is by far the world's largest cocoa producer," Scania adds.
Scania points out that several other French and Swedish companies are working to improve sustainability in the area, including EKN, the Swedish Export Credit Agency, SEK, the Swedish Export Credit Corporation, and more. "I am really pleased that we have taken the first step in this important effort and I am looking forward to an even closer collaboration between Sweden and Côte d'Ivoire," says Maria Leissner, ambassador of Sweden to Côte d'Ivoire.
---


Find Your Next Vehicle
You'll find a number of buses and hundreds of new and used Scania vehicles for sale every day on TruckLocator.