---
Scania has chosen the winner of its coveted Dealer Development Award (DDA) for last year. TruckEast, the manufacturer's dealer for East Anglia, has been awarded the 2019 DDA, which is "designed to encourage and promote the highest standards of customer service throughout Scania's nationwide dealer network," the firm says. Scania's East Region dealership and West Pennine Trucks in Manchester won second and third place, respectively.
Commitment To Service
"Every year our DDA team set a series of performance targets and standards for our dealers to achieve, with the overall objective being to improve the quality of service delivered to our customers," says Scania (Great Britain) Limited Managing Director Martin Hay. "My congratulations go to our winners, TruckEast, for an outstanding performance, and to all our dealers for the commitment and effort they put in every year to this important customer-focused activity."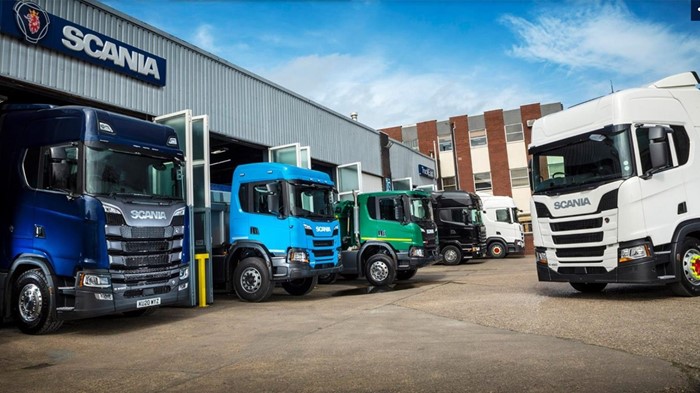 ---
"Representing a premium brand means there can be no compromise in quality in anything we do," says TruckEast Managing Director John Biggin. "I would particularly like to pay tribute to the staff at each of our 18 locations for all the hard work they put in every day to ensure our customer service is unrivalled within our area."
Find The Right Scania Truck
Truck Locator is an easy-to-use resource offering hundreds of new and used Scania trucks for sale.