---
Engine maker FPT Industrial recently detailed its participation in and the progress of the IMPERIUM Project (IMplementation of Powertrain Control for Economic and Clean Real driving Emission and ConsUMption), a consortium of truck and engine makers, system/service providers, and universities and research centers. IMPERIUM's main objective is achieving 20% greater fuel efficiency where diesel and urea are concerned and thus reduce carbon dioxide level compared to a model year 2014 vehicle while still keep it within legal pollutant emission limits.
Validating Success
FPT notes that IMPERIUM members are responsible for 45% of heavy-duty vehicles made in the EU, and adds that IMPERIUM can "provide a 100% European value chain for the development of future powertrain control strategies for trucks." FPT has numerous inventions, innovations, and patents in this area, including the HI-eSCR2 (High Efficiency Selective Catalytic Reduction) aftertreatment system. IMPERIUM's approach entails a control strategy involving direct optimisation of main components (engine, exhaust aftertreatment, etc.), global powertrain energy management, and providing better understanding of its mission to plan for different energy sources and their long-term optimisation.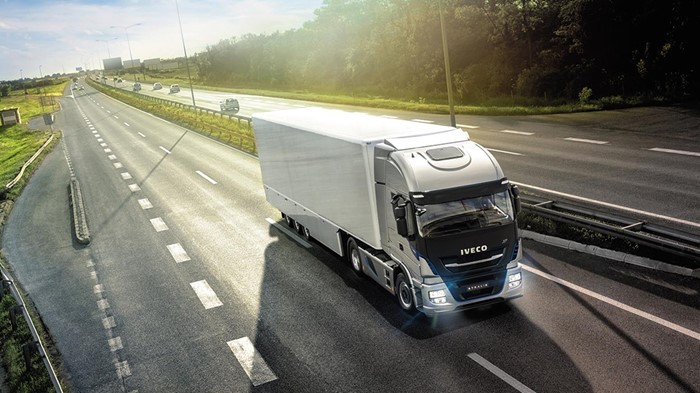 ---
IMPERIUM developed a simulation-based validation approach to better account for how mission, traffic, and environment directly link to and influence fuel consumption. Its overall aim is developing "new means of predictive and comprehensive powertrain control in an optimal way, exploiting the full potential of the individual systems for each vehicle application and mission." It validated newly developed components on various platforms, including an IVECO Stralis using FPT Industrial power components. It also created a methodology to determine heavy-duty vehicles' fuel efficiency and compliance with EU Stage IV emissions standards under real driving conditions.
Find The Right IVECO Truck
You'll find a number of FPT Industrial-powered IVECO trucks for sale on Truck Locator, including a selection of Stralis models.