---
Scania is making the truck driving experience a safer, more comfortable one with the new Electrically Assisted Steering (EAS) system it has introduced as an option for its trucks. With EAS comes new driver assistance functions designed to make long drives less taxing. These include Lane Keep Assist (LKA), Lane Departure Warning with Active Steering (LDWAS), and Lane Change Collision Prevention (LCP). The EAS and Advanced Driver Assistance Systems (ADAS) combination will "reduce the mental load on drivers from handling huge vehicles such as truck combinations on busy highways," Scania says.
Reducing Driver Fatigue
Scania development engineer Gustav Ling says EAS acts as an additional servo that makes steering easier, particularly at low speeds. "Since EAS requires lower steering effort from the driver, it reduces the driver's fatigue at the end of the day, particularly when mainly using low-speed manoeuvring such as in construction and distribution," he says.
Scania Trucks head Stefan Dorski notes, however, that EAS and the ADAS are still driver-support systems. "We have no intention to take away our renowned road-handling capabilities or the great feel of driving a Scania," he says, adding that drivers are still in command despite the added comfort and safety functions.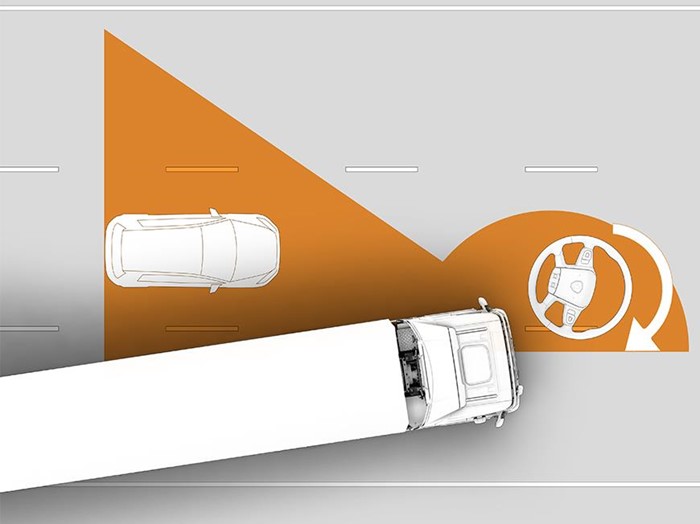 ---
EAS is an electro-hydraulic, speed dependent system that offers such abilities as active return and compensation for side wind-induced offset. With electro-hydraulic steering, the wheel steers back to neutral by itself, something that can be especially handy when reversing. The EAS-enabled ADAS functions activate at speeds topping 60 km/h, but drivers must still keep their hands on the steering wheel. LKA detects truck positioning to assist in keeping it centered in its lane. LDWAS intervenes when a truck is about to exit a lane without intending to by steering it back. LCP issues alerts when a driver starts a lane change into an occupied one, with LCP steering it back into the host lane.
Find Your Scania Truck
You'll find hundreds of new and used Scania trucks for sale every day on Truck Locator.
Source: Scania