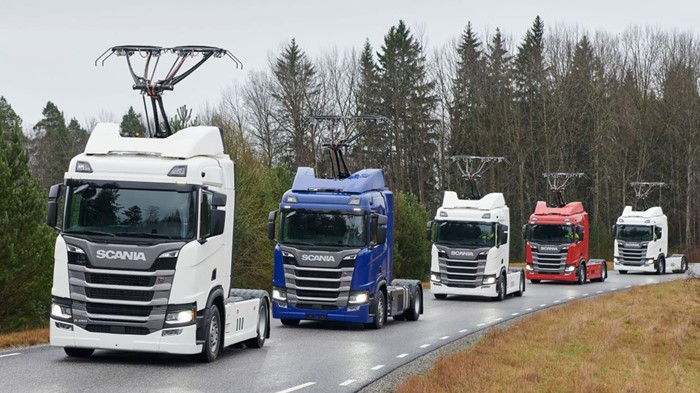 ---
Scania recently announced they will deliver seven additional pantograph-equipped trucks for use on the A5 motorway test track near Frankfurt, Germany's first electric road test track. Scania initially supplied five R 450 hybrid trucks equipped with pantographs for the tests and will manage maintenance and data collection from the 12 test vehicles. The electrified road technology is one option Scania is testing to shift to a sustainable transport system.
About The Project
The A5 motorway south of Frankfurt is one of the busiest and most polluted sections of road in Germany and sees 135,000 vehicles daily, including 14,000 trucks. The test track on the A5 is one of three current trials with electric trucks in Germany; the other two include the A1 in Schleswig-Holstein, which started in 2019, and the B462 in Baden-Württemberg, set to start this year. A total of 22 trucks will be used in the trials. The A5 track is expanding to add 7 kilometres of overhead catenary lines in Hessen. This will bring the total to 12 km in the direction of Darmstadt and 5 km towards Frankfurt. Work is scheduled to finish by the end of 2022.
Siemens developed the electrification system which allows trucks with roof-mounted pantographs to travel at speeds of up to 90 km/h on fully electric power. Once the trucks leave the electrified stretch, they convert back to the truck's internal combustion engine, which the researchers hope will be powered by biodiesel for better carbon reduction.
Find The Right Scania Truck
You'll find hundreds of new and used Scania trucks for sale every day on Truck Locator, including a huge selection of R Series trucks like the R 450.
Source: Scania