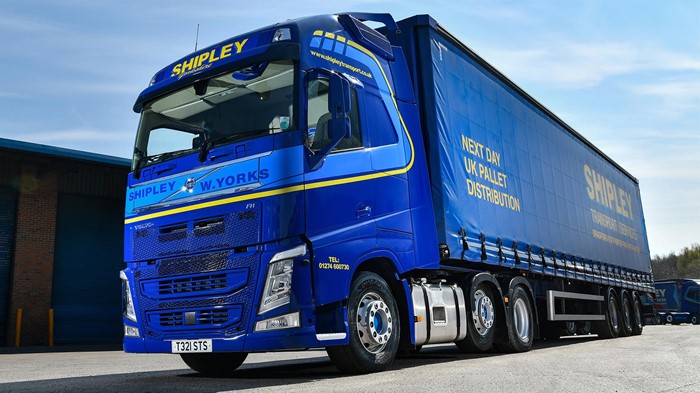 ---
Operating Volvo trucks isn't anything new for West Yorkshire haulier Shipley Transport Services, established in 1980. The family-owned business has used Volvo trucks for more than two decades, and most trucks in its fleet of 50-plus vehicles are Volvo-made. The firm's four newest Volvo trucks, however, are its first Volvo FH with I-Save models.
Give It A Go
Volvo says its FH with I-Save is the ideal solution for reducing fuel consumption in long-haul operations. The approach combines a six-cylinder 460-horsepower (343-kilowatt) D13TC turbo-compound engine with specially designed components and fuel-saving systems to cut down on fuel consumption by as much as 10%. The trucks include Volvo's Long Haul Fuel Package, which encapsulates the I-See, I-Shift, and I-Cruise with I-Roll technologies as well as fuel-efficient rear axles, engine-idle shutdown, and a power steering pump with variable displacement.
---
"We've been buying Volvos for more than 20 years, because we've always been pleased with the quality and reliability of the product," says Shipley Transport Services Managing Director David Clarke. "This is our first time trying the I-Save model and we're excited to see how well it performs both on the road, and at the pumps. We've heard good things, so we wanted to give it a go for ourselves."
Driver Satisfaction Delivered
Shipley's new 6x2 tractor units were supplied by Crossroads Truck and Bus Ltd. Each is equipped with a Globetrotter XL cab that features a single bunk, a heated driver's seat, a 33-litre (8.7-gallon) fridge and freezer unit mounted beneath the bunk, the audio and media package, and other driver-friendly features, including Volvo's Drive+ package. "Driver satisfaction is absolutely paramount for us, so we spec our vehicles with maximum comfort in mind," Clarke says. "They absolutely love the FH and always comment on it being the best truck to drive."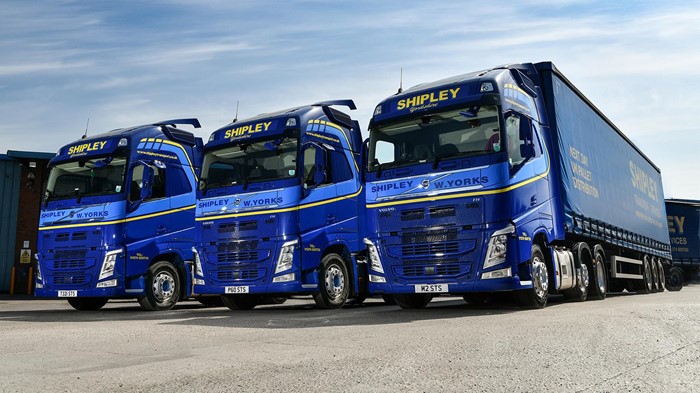 ---
Shipley will operate the trucks five days a week, and expects them to cover about 140,000 kilometres (87,000 miles) annually. The trucks are replacements for older models in Shipley's fleet, and are being used for general haulage. Shipley's transport and distribution services span the UK, Ireland, and Europe.
Find Your Volvo Truck
You'll find a large selection of new and used Volvo trucks for sale every day on Truck Locator, including numerous FHs.
Source: Volvo