---
Scania recently launched a new City Door for its L-cab trucks that improves visibility without sacrificing cab strength. While the Swedish manufacturer did need to make alternations to the base cab, including making the door frame and floor stronger to compensate for the added tempered double glass in the door, a complete redesign wasn't necessary. This means that the cab didn't have to go through recertification, even though Scania changed the door design. The company says it also moved the passenger seat further back "for greater protection and to increase floor area when entering and exiting the cab."
A Unique Development Process
Interestingly enough, the core concept of the City Door was not invented by Scania, but rather was part of a Master's thesis written by engineering students Christine Eriksson and Anna Tisell. The thesis conceptualized an asymmetrical door that folds automatically but could be added to an existing cab design without altering the structure to the point it requires recertification. Scania was so impressed that they requested Eriksson not publish the thesis and instead hired her to work on the glass door on the spot. That led to her to switch over to a different style of door.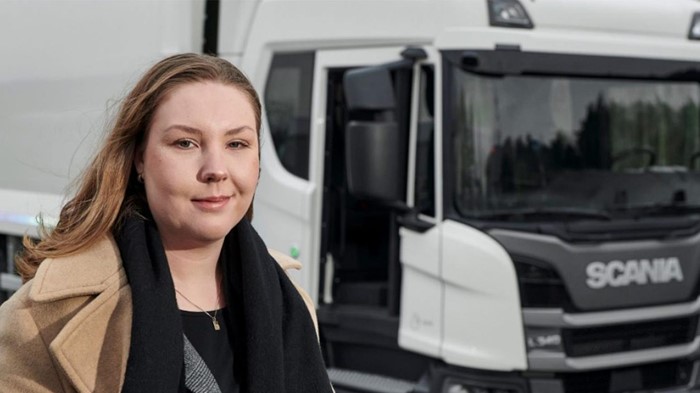 ---
"It's immensely satisfying to take a concept from an idea to a commercial product," says Eriksson. "It was clear already back then that Scania was eager to develop the product and that there was a real need for it. That made our thesis work all the more exciting. As I started working with the development project, it soon became apparent that a folding door would not be the optimal solution and we developed the concept further to an undivided inward gliding glass door. That not only enhances the quality but perhaps more importantly provides a better field of vision since the divider doesn't obscure the view. It's been very challenging but also an awesome adventure. And now we have a product that is the best in the market."
Find Your Next Scania Vehicle
You will find hundreds of new and used Scania trucks for sale on Truck Locator, including a large selection of G-series, P-series, and R-series models.
Source: Scania