---
Early reviews based on field testing in Finland and Norway are in for Scania's upcoming new 770-horsepower (566-kilowatt) heavy hauler that features Scania's new V8 engine, which the firm calls "the most powerful factory-built truck engine in the world." The 770-hp engine joins new 530-hp (390-kW), 590-hp (434-kW), and 660-hp (485-kW) versions, all of which are projected to provide 3up to 6% fuel savings when paired with Scania's new G33CM Opticruise gearbox. The 770-hp model is to enter production in late December, and should be available in trucks in the UK in the first quarter of 2021.
Extra Horsepower You Can Really Feel
Scania says markets permitting longer and heaver combinations and countries with hilly terrain and steep roads are good candidates for the new V8, as are heavy-haulage customers, those meeting "arduous" off-road applications, and long-haul operators running high gross train weights over longer durations. To that end, Scania has been conducting field tests in southeast Finland in a 76-tonne lumber transporter driven by Harri Aho of Aho & Nuutinen, and in Norway Rolf Aakvik of Tverås Maskin & Transport (TMT) has been testing a 770 S V8.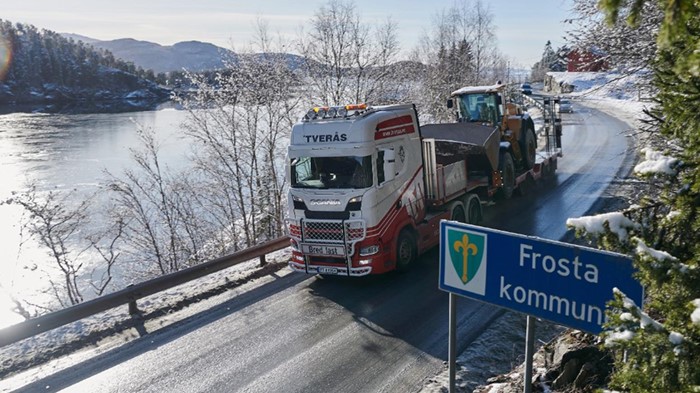 ---
Compared to a 730-hp Scania V8 he usually drives, Aho says "you can really feel those extra 40 hp." A strong engine is a must for transporting timber with a 76-tonne truck on the narrow and icy paths he travels in the Karelian forests, Aho says, and goes on to say that the 770 V8 is "sturdy in every way, so it won't swerve on roads with ruts, which we have a lot of here." Aakvik, meanwhile, says the Scania 770 V8 has made his job much easier. "I wasn´t told how many horsepower this new engine has, but I could feel it was something out of the ordinary," Aakvik notes. The extra power has proven particularly beneficial on steep climbs he encounters. "And the development of the cabin is very positive. This one is much better to live in compared to before," he says.
Find Your Next Scania Truck
You'll find hundreds of new and used Scania trucks for sale on Truck Locator every day, including a big choice of G-series, P-series, R-Series, and S-series models.