---
Scania recently placed first in a tipper truck review performed by Commercial Motor magazine, receiving an 88 out of 100 rating that was higher than vehicles from five other European marques. The P 410 8x4 XT performed well in the three main categories of Cab Vision, Vehicle Specification, and Subjective Scoring. The P-series tipper also received top marks for the cab's access, comfort, equipment, and storage space.
"Another Great Result"
"This is another great result for our eight-wheel tippers and great news for us, our dealers, and our customers," says Vincente Connolly, UK sales director for Scania (Great Britain) Limited. "Since its launch in 2017, the XT has developed an incredible reputation for performance, durability and reliability, which is why so many operators choose it today. What's more, the all-round appeal of the XT certainly didn't escape the Commercial Motor team—not only did they confirm it's as robust as it looks, they also remarked that driving it was a whole lot of fun!"
More Scania XT Details
In addition to the P-series, the XT specification is an option on Scania's G-series, R-series, and S-series trucks with day or sleeper cabs. There are 7-, 9-, 13-, and 16-litre engines available that produce between 220 and 730 horsepower (164 and 544 kilowatts) and from 1,200 to 3,500 newton-metres of torque. Those engines may run on diesel, biodiesel, gas, or hydrotreated vegetable oil (HVO), depending on the configuration, and all of them have power take-offs (PTOs) that offer up to 600 N-m of torque. Transmission options include eight- or 12-speed range-change and range-splitter gearboxes, and rounding out the powertrain are single- or tandem-driven rear axles.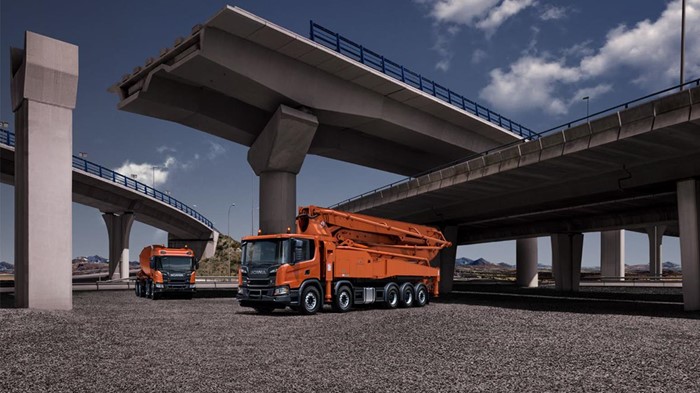 ---
Scania XT trucks are available as tractor units or rigids with axle configurations from 4x2 to 10x4*6. The exterior is highly durable with a steel bumper and 40-tonne towing device. The interior puts a premium on driver comfort with an ergonomic cockpit, customisable dashboard, fold-down bunk, and ample storage throughout. These versatile trucks are ideal tippers but also make great concrete trucks, skip loaders, crane trucks, flatbeds, and more.
Find The Right Scania
You will find hundreds of new and used Scania trucks for sale on Truck Locator, including a large selection of G-series, P-Series, R-series, and S-series models.
Source: Scania